Ladies Styling & Choreography with Havana Dance Academy
---
---
Description
In 5 weeks, you'll learn a fun and funky Ladies Styling choreography, taught by Emma and Fraudy!!!
This course is designed for INTERMEDIATE/ADVANCED level dancers and is a great opportunity for those who want to take their dancing a step further with a challenging choreography.
lThe course will incorporate Cuban Salsa and other Cuban styles such as Rumba , Mambo, Son etc. . It will also focus on Ladies Styling and you'll earn beautiful graceful movements for your arms and sharp finishing touches.
Course Duration: 10 hours of intensive performance training
Location: City Danse Studios, Level 5, 375 George Street NSW 2000
BOOKINGS are essential. Any enquiriescontact Sunay at admin@havanadance.com.au
+ More
Class Schedule
5-week course, starting on 23 July, finishing 20th August, Between 11 am - 1 pm on Saturdays.
What you will learn
Ladies Styling
A challenging Choreography
Incorporating other styles such as Rumba, Mambo Son into Salsa
What you will get
Opportunity to perform with Havana Dance
A beautiful, challenging, pure Cuban Choreography
Opportunity to Learn from Excellent Teachers: Emma & Fraudy
---
What to bring
Your interest to learn!
A bottle of water
What to wear
Comfortable dance clothing that won't restrict your movement
Appropriate for
Designed for Intermediate /Advance Dancers
---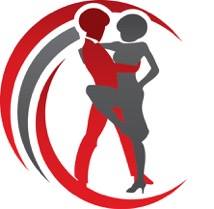 Havana Dance is the academy of choice if you want to learn authentic Cuban styles of dance including Salsa, Son, Rumba, Afro-Cuban, Rueda de Casino, Cha-cha-cha, Mambo, Pilon, Mozambique, Reggaeton and other iconic styles.
Our classes are taught by our team of experienced, friendly and well trained instructors at a choice of venues. In our classes you will not only learn the steps but also how to interpret the music and express yourself while dancing.
We welcome students of all levels from absolute beginners to advanced dancers. You can come with a partner or come alone but come prepared to have fun and meet great people!
For those who want to experience Cuba like a local, we also offer tailored dance and cultural holidays to Cuba to expose you to the very best of Cuban music and dance as well as an opportunity to learn, improve and practice your Cuban dance styles with one of the premier dance companies in Havana.
Join us and enter a new world where you will experience the passion, energy and sensuality that is Cuban dance.
Havana Dance Academy... a centre of excellence for Cuban dance.
OYE COMO DICE... AYYYYYYY!!!!!
FRAUDY
+ More