Like weely giveaways? Like exclusive classes? Like special offers?
Then your'll love our Newsletter!
Fan Dance Class (4-Week Session)
---
---
Description
Fan Dance Class (4-Week Sessions)
SUMMERTIME SPECIAL DEALS:
$83.40 - 4-Week Enrolment
$63 - Bring-a-Friend and enrol together!
What you will learn in the Fan dancing class
Through out the 12 week course. You will learn how you can create provocation through slight movements of your body. Observe the way your body curves can be highlighted through those moves. Learn postures that can use your height, build and complexion to your advantage.
You will learn to classically move as well as learning traditional methods of using the fans. Within 12 weeks you will refine all this in a beautiful choreographed routine.
All our teachers are graduates of performing arts course certificate IV in advanced performance, Bachelor of Arts (Dance, Visual arts) their credits include involvement in contemporary works, commercial dance Ballet, Jazz, Hip-Hop, and contemporary dance.
Our fan dance teachers are House of Burlesque lead Fan dancers with a vast background in dance and teaching. Our teachers are able to teach you many skills to combine with Fan Dancing.
**** Please be aware that no makeup classes or refunds will be offered. It's your responsibility to turn up for all scheduled classes or classes from the start of your class pass ****
+ More
What you will learn
Create provocation through slight movements of your body.
Postures that can use your height, build and complexion to your advantage.
Classically move as well as learning traditional methods of using the fans.
What you will get
Photos of the performance night which would normally cost $250. You get this free of charge, House of Burlesque pays for this.
$20 voucher off your next 4 week course.
For all students wanting to do the 12th week course leading up to performance night these are the things you will receive a fantastic saving of $450.
Makeup usually cost $90. You only pay $30.
---
What to bring
Bring your enthusiasm!
Wear comfy clothing.
What to wear
Appropriate clothing for the class!
---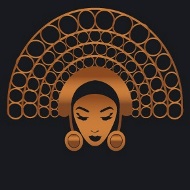 We, House of Burlesque, are the famous name in the art world, engaged in presenting excellent caricaturing and serious art at your parties and hens nights. Additionally, we are the best centre for learning fan dance and vintage burlesque with fun.
House of Burlesque takes pride in introducing ourselves as the leading name, engaged in helping people to learn and do adventure with the purpose to make the audience laugh. Over the years, we have added more fun and glamour to various hens nights and parties with our fan dance and vintage Burlesque art. At our house, we have employed professionals who are competent enough in caricaturing matters and also to demonstrate the spirit of serious art.
Whether it is your birthday party, corporate induction, wedding or hens night party, we are ready to display our art with full enthusiasm. Our art house is recognized for its creative art, personalized approach and excellent art delivery at functions and parties. Audience like us because we give what they want. We are instrumental in creating and presenting lively and funny art at your special day.
+ More
---
Cancellation & Refund Policy
**** Please be aware that no makeup classes or refunds will be offered. It's your responsibility to turn up for all scheduled classes or classes from the start of your class pass ****
+ More
---