Private Art of Tease Class (60 Minutes)
---
---
Description
Private Art of Tease Class (60 Minutes)
The new Art of Tease private class, is designed for women of all ages and fitness levels. You may arrive 30 minutes before class and enjoy complimentary French Vanilla Rose ice tea and chat with your instructor, Minsky, and your fellow classmates about the art of Burlesque.
Begin the class by learning the art of peeling off the glove in a glamorous slow sensual manner. Instructor Minsky will help you become aware of your body and the way your body communicates.
Then, Minsky, guides you through the Burlesque Cabaret Chair routine. These two skills go hand in hand and can be done in the privacy of your own home or on a public stage.
Next you'll learn to use the Show Girl Burlesque Fans. You can incorporate all your new skills with the fans, chair and gloves and begin to meld your personality in your routine.
By the end of class, you will have received a tantalizing taste of Burlesque. You will leave our studio with a sense of accomplishment and a burst of confidence, while having fun and learning new skills.
All classes are designed to be fun in a relaxing atmosphere. There is a maximum of 11 students per class to ensure an intimate atmosphere and you are given proper attention.
Minsky, has twenty years experience as an International Burlesque performer and Director. Her titles include: Ms Australia's Business Mans Choice and Hottest Show. She has directed many of her own Burlesque shows including the sell out Pandora's Dolls and the Dali Burlesque Show at the National Gallery of Victoria. In 2011, Minsky judged Miss Burlesque Australia and the Miss New Zealand Burlesque Competition where she also taught. In 2012, she directed and produced the successful History of Burlesque and the popular Tease Shows in which the Art of Tease students performed. Minsky is off to New Zealand on April 11, 2013 to perform and instruct as part of the Ms New Zealand Burlesque Festival.
**** Please be aware that no makeup classes or refunds will be offered. It's your responsibility to turn up for all scheduled classes or classes from the start of your class pass ****
+ More
Class Schedule
Set date and time when booking Duration: 60 Minutes
What you will learn
Art of peeling off the glove in a glamorous slow sensual manner.
Burlesque Cabaret Chair routine guide.
Use the Show Girl Burlesque Fans.
What you will get
Expert tuition from an experienced teacher!
---
What to wear
Appropriate clothing for the class!
---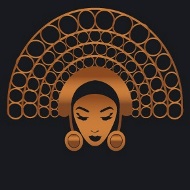 We, House of Burlesque, are the famous name in the art world, engaged in presenting excellent caricaturing and serious art at your parties and hens nights. Additionally, we are the best centre for learning fan dance and vintage burlesque with fun.
House of Burlesque takes pride in introducing ourselves as the leading name, engaged in helping people to learn and do adventure with the purpose to make the audience laugh. Over the years, we have added more fun and glamour to various hens nights and parties with our fan dance and vintage Burlesque art. At our house, we have employed professionals who are competent enough in caricaturing matters and also to demonstrate the spirit of serious art.
Whether it is your birthday party, corporate induction, wedding or hens night party, we are ready to display our art with full enthusiasm. Our art house is recognized for its creative art, personalized approach and excellent art delivery at functions and parties. Audience like us because we give what they want. We are instrumental in creating and presenting lively and funny art at your special day.
+ More
---
Cancelation & Refund Policy
**** Please be aware that no makeup classes or refunds will be offered. It's your responsibility to turn up for all scheduled classes or classes from the start of your class pass ****
+ More
---