Surviving Japanese Communication
---
---
Description
Introduction to Japanese language and Japanese learning. Brief introduction to Japanese culture and its different writing systems. Introduction to Romaji, Hiragana, Katagana, and Kanji writing systems. How to be an autonomous and continue learning after 4 weeks of lessons.
Stepping into Japan (Week 1)

Greetings
Self introduction
Asking and giving personal details
Survival vocabulary

Study the language (Week 2)

Analyzing the Japanese language
Romaji, Hiragana, Katagana, Kanji
Language learning strategies

Food and drinks (Week 3)

Popular (essential) food and drinks
How to order in Japanese
Expressing quantities
Expressing likes and dislikes

Tourism and travel (Week 4)

Ask and giving basic directions
Asking for help
Planning trips to Japan
Introduce top tourist attractions and anaba (places for the locals)
+ More
Class Schedule
The class is scheduled every Saturday from August 5 to August 26 (4 weeks). Duration: 60 minutes per class
What you will learn
Stepping into Japan
Study the language, Food and drinks
Tourism and travel
What you will get
Hiragana writing booklet.
Plenty of resources and useful handouts.
Enough basics to continue Japanese learning on your own.
Apps and websites you can use on your own.
---
Appropriate for
anyone who loves Japan, a real beginner
---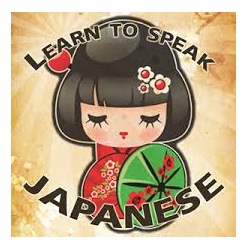 Nancy has lived and taught in Japan for almost 15 years. She obtained her masters degree in Japan from a prestigious Japanese university. She is both practical and theoretical driven, and specialises in the research of the teaching of languages. She has worked for Japanese businesses and universities.
Nancy loves Japan and its culture, especially the drinking culture and would love to share her love/stories of the country and how much fun Japanese learning can be.
+ More