Beginners Level 1 - Lifes Colours Workshop - make a glass plate
---
---
Description
Explore a whole new skill while you nurture yourself in my Appleton Street studio in Richmond.
This is a workshop for absolute beginners. You will experience the wonder of creating your own glass plate. I will show you step by step, how you can make my fun multi-coloured stunning glass design I call "Life's Colours".
You will work with a large palette of transparent sheet glass and you will create your own art glass platter.
During the 3 ½ hours you will produce your own 25x25cm glass work which will be fired up to 3 times after your workshop. Your plate will be available for pick-up from the studio, 14 days after your class.
You will also enjoy a smorgasbord meal that we share in the Artists' Dining Room, this is included in the price of the workshop).
Better still - book in with your friends and you will have the studio to yourselves for a fabulous event. Imagine the fun you'll have.
When friends come together, you both get a discount at the checkout, off the total cost of the workshop! What a fun thing to do with you best friends. This is the perfect birthday event!
You need to be able to stand securely on both feet to be a part of this workshop and our shared meal time in our upstairs Dining Room.
+ More
Class Schedule
Duration: between 3 ½ and 4 hours
What you will learn
You will learn how you can make your very own multi coloured stunning "Life's Colours" plate.
Nurture yourself forget the world outside and learn something completely new
Make one 25x25cm art glass plate
What you will get
A smorgasbord dinner or lunch depending on the time of the workshop
time-off with creative people
You will get to choose from a large palette of transparent glass sheets
A new skill and new friends.
Everything you need to design and make your own 25cm x 25cm art glass plate.
The glass, tools, use of equipment, firings you need to create your plate.
---
What to bring
You don't need to bring anything, everything is included.
Come with your friends its a great workshop to share with others.
just bring your sense of fun.
What to wear
Please wear clothes that includes some kind of sleeve (not a tank top) Please wear closed toe shoes. (no thongs). You need to be able to stand securely on both feet for maximum success.
Appropriate for
No experience is necessary - absolute beginners welcome!
---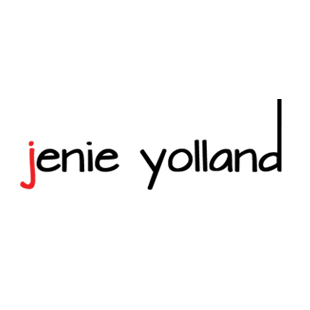 I'm like a kid in a lolly shop. I am endlessly impressed and inspired – by the work of others, by colours and textures, by everything around me, manmade and natural! There's so much to see, to interpret into glass!
I love it all. I love sharing it with everyone – that's why I run workshops – it makes me happy and its my hope that some of this joy spills over to you as well.
I love my job.
You too can create graphic Mondrian-inspired bowls and platters and feminist invoking "Break The Glass Ceiling" pendants, brooches and sometimes earrings in these workshops. You can create an artwork for your walls in the fabulous Heart Art Class.
I love the clash of sometimes crazy and sometimes controlled geometry, that can see in my Paris Elegance series with its DNA centre design element. I suspect they indulge both the conservative and bold characteristics within. These styles can be explored more in the Level 2 classes.
The relationship between the glass elements in each piece means no two pieces are exactly alike, much as no story is ever retold in exactly the same way, so is every piece of glass you create in a workshop. You can truly say, no-one else, anywhere, has one quite like it! You'll also remember that giving a Gift Voucher is another uniuqe gift that expresses the value of your unique friendship.
Ultimately, I am sharing love. The love of life. Share it with me? jenieyolland.
+ More
---
Cancelation & Refund Policy
Cancellation of any seat in my workshop incurs a 15% admin fee.
+ More
---