Heart Art Glass Workshop for Beginners (Level 1) $90 for 90 minutes
---
Next Available: 05 Oct 6:30PM
---
Description
This fun workshop is suited to the absolute beginner.
You will make a heart – and enjoy the discovery of a whole new art form. You will be instructed on how to design, prepare and construct your fused glass heart.
Come for your Hen's Night before you head into the city. Perfect fun for 6 girls together.
Can you imagine a heart like this on your wall? Your piece of art will be put in a square box frame for you to hang on your wall or share as a gift with someone you love. (It will be all ready for you to hang on your wall when you collect it 10 days after the workshop has finished.)
During the 90 minutes, you will produce your own heart in art glass, that I will fire in my kiln and secure in a box frame as you can see in the picture.
Everything you need is included in the cost of this workshop. Included is: all of your glass, your firings, the box frame, use of studio equipment including safety equipment, as well as the kiln paper you'll need.
If you were wondering what to do before you head off for your Hen's Night - come along and make something that'll last forever, have some creative time together before you kick up your heels in a whole other way!
Here is a cobalt blue heart finished and inside the frame and under glass. It is all ready to hang or wrap as a fabulous gift. This is what your finished piece will look like when you collect it seven days after the workshop.
+ More
Class Schedule
Duration: 90 minutes
What you will learn
Create your very own unique heart in glass.
Explore one's own creativity!
A positive learning experience!
What you will get
Includes everything you need.
The finished heart, ready to hang, all the glass, the firings and use of studio equipment
you get to choose to make your heart in the colors of your choice
bring your friends and share the fun times.
All the glass and the firings
come back to the studio and collect your heart of art glass, fully framed in a white box frame and ready to hang on your wall.
---
What to bring
Your thirst for knowledge!
Sense of fun
Your 7 best friends - this would be a fun pre Hen's night event!
What to wear
Please wear clothes that includes some kind of sleeve (not a tank top) Please wear closed toe shoes. (no thongs).
Appropriate for
No experience is necessary
---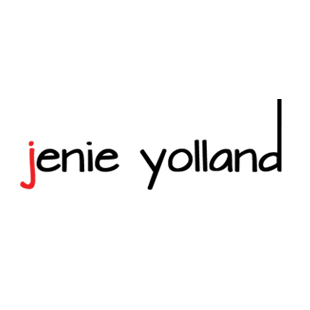 I'm like a kid in a lolly shop. I am endlessly impressed and inspired – by the work of others, by colours and textures, by everything around me, manmade and natural! There's so much to see, to interpret into glass!
I love it all. I love sharing it with everyone – that's why I run workshops – it makes me happy and its my hope that some of this joy spills over to you as well.
I love my job.
You too can create graphic Mondrian-inspired bowls and platters and feminist invoking "Break The Glass Ceiling" pendants, brooches and sometimes earrings in these workshops. You can create an artwork for your walls in the fabulous Heart Art Class.
I love the clash of sometimes crazy and sometimes controlled geometry, that can see in my Paris Elegance series with its DNA centre design element. I suspect they indulge both the conservative and bold characteristics within. These styles can be explored more in the Level 2 classes.
The relationship between the glass elements in each piece means no two pieces are exactly alike, much as no story is ever retold in exactly the same way, so is every piece of glass you create in a workshop. You can truly say, no-one else, anywhere, has one quite like it! You'll also remember that giving a Gift Voucher is another uniuqe gift that expresses the value of your unique friendship.
Ultimately, I am sharing love. The love of life. Share it with me? jenieyolland.
+ More
---
Cancelation & Refund Policy
Cancellation of any seat in my workshop incurs a 15% admin fee.
+ More
---