Woven Glass Bowl - Advanced Workshop Level 3
---
---
Description
Come and make your very own woven look bowl. You'll be able to show it to everyone - you'll be so proud of what you've made. You'll use your previously acquired cutting skills and create your very own 25cms x 25cms woven platter. (If you'd like to make a fruit platter in this design thats larger or longer please feel free to ask t's and c's apply.)
Your wonderful woven piece of glass art will be ready for you to collect a 14 days after your workshop, from 53 Appleton Street, Richmond.
If you want the studio to yourselves - for a Hen's Night or Book Club just contact me and we will create a workshop just for you and your friends. This is a workshop for those who have attended Level 1 and Level 2 Workshops.
Please feel free to email me if you want to come on a date that isn't mentioned here. glass@jenieyolland.com
+ More
Class Schedule
Duration: 3.5 hours
What you will learn
Learn about making faux weave in glass
Enhance one's own creativity!
You'll use your cutting skills and create your very own 25cm x 25cm woven platter or another size using your 30cm x30cm kiln shelf.
What you will get
All glass, all tools, all firings, & a smorgasbord style meal in the dining room of the studio complex. (Please contact me separately, if you have any food intolerances.)
to choose any of the colours or "part sheets" that are in the studio on the day or the workshop.
to create your very own woven art glass fruit bowl that's approximately 25cms x 25cms
---
What to bring
Your thirst for knowledge!
Ideas for your faux woven fruit bowl
What to wear
Please wear clothes that includes some kind of sleeve (not a tank top) Please wear closed toe shoes. (no thongs, no sandals that aren't closed toe shoes)
Appropriate for
You need to have attended My Level 1 & 2 Workshops first.
---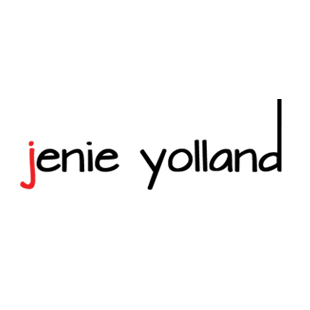 I'm like a kid in a lolly shop. I am endlessly impressed and inspired – by the work of others, by colours and textures, by everything around me, manmade and natural! There's so much to see, to interpret into glass!
I love it all. I love sharing it with everyone – that's why I run workshops – it makes me happy and its my hope that some of this joy spills over to you as well.
I love my job.
You too can create graphic Mondrian-inspired bowls and platters and feminist invoking "Break The Glass Ceiling" pendants, brooches and sometimes earrings in these workshops. You can create an artwork for your walls in the fabulous Heart Art Class.
I love the clash of sometimes crazy and sometimes controlled geometry, that can see in my Paris Elegance series with its DNA centre design element. I suspect they indulge both the conservative and bold characteristics within. These styles can be explored more in the Level 2 classes.
The relationship between the glass elements in each piece means no two pieces are exactly alike, much as no story is ever retold in exactly the same way, so is every piece of glass you create in a workshop. You can truly say, no-one else, anywhere, has one quite like it! You'll also remember that giving a Gift Voucher is another uniuqe gift that expresses the value of your unique friendship.
Ultimately, I am sharing love. The love of life. Share it with me? jenieyolland.
+ More
---
Cancelation & Refund Policy
Cancellation of any seat in my workshop incurs a 15% admin fee.
+ More
---