Inspired Growth 2 Day Personal & Business Development Workshop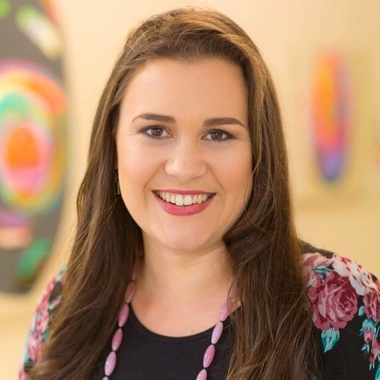 ---
Next Available: 27 Oct 9:00AM
---
Description
This two day workshop is all about empowering you with the tools and inspiration you need, to take action required to create the business and life you deserve and desire.
About Jo: I've had the honour of seeing things from both side of the fence, success and failure. I've met and studied a huge range of incredibly knowledgable and inspiring entrepreneurs, and witnessed many people get tired and burnt out from the challenges of juggling family and business and the debilitating effect of little or no cash flow.
I've started enough businesses and projects to know the process intimately and am passionate about helping others succeed in your creative and holistic endeavours.
About the Inspired Growth Workshop: The importance of being business savvy and being able to prioritise your own health and wellbeing are very apparent when it comes to being successful as an entrepreneur.
Self Care, self belief, knowing your strengths and weaknesses, alignment of your vision and values, stress management - combined with the business - goal setting, defining your ideal client, creating a strategic plan for marketing and communication, and taking action, all enable you to keep going in a forward direction on your journey of growth.
It takes work on all levels - spiritually, emotionally & physically. This 2 day workshop has been created to assist you on every level, so let's get to it...
Please Note: Payment is not required up front, if you choose to join us for this 2 days workhshop you'll pay a 20% deposit, then two installments of 40% (4 weeks and 2 weeks before the event). If you have any questions please don't hesitate to get in touch, I'm more than happy to discuss any aspect of this workhsop with you.
Day 1 - 9am to 5pm
We'll begin by setting out intentions and goals for the two days, and then for our business and life.
Jo's Goal Setting workshop gets you thinking outside the usual parameters and will leave you feeling positive about achieving realisitc levels of success, determined by you. This session will form the framework for the rest of the two days.
The first guest facilitator is Jodie Davies of Lilac Tree Womens Wellness
Jodie has developed and facilitated successful growth and empowerment programs for women, becoming a passionate advocate for the development of foundation skills for Self Care and Emotional Literacy, with a particular focus on creative engagement as a pathway to establishing a positive inner relationship and healthy self esteem. Jodie's education and experience spans across a range of therapeutic models including Professional Counselling, Psychotherapy, Art and Expressive Therapies, Group Development and facilitation, and a range of Allied Health modalities.
Facilitator - Jo Pascoe information TBC
Day 2 - 9am to 5pm
Facilitator - Andrea Scarfe of Handwriting Analysed - Handwriting analysis accurately reveals the essence of a person's character. Our writing is as unique as our life story — our feelings, aspirations and potential are all evident when we write. Andrea offers objective appraisals for insight and understanding of personality and behaviour, to assist people in many areas of life.
From Andrea's session you'll receive:
A Tool kit - ruler, protractor, magnifier, pen, pencil and line guide
Take-home guide of basic writing features and their meanings
Special rates for either a Professional Individual Analysis or a Premium Report, if taken up on the day
You'll Learn:
Why graphology can be relied upon as a valid expression of the personality
What graphology can be used for
How to begin looking at your own handwriting, including hands-on analysis and guidance on the day
What the basic features mean – with a take-home guide
'My writing changes all the time!' – what this means about you
Who wears the pants in your family – what to look for in their writing
What signatures really mean about the writer
Facilitator - Simone Power of Sacred Willow Hypnotherapy - Over the past 5 years Sim has been helping people achieve emotional wellbeing through the varied hypnotherapy/psychotherapy modalities. With a never ending ending thirst for education and professional development, Sim is passionate about helping people to live a life beyond limiting beliefs and expectations. A life where you can feel as though anything is possible, one where you can experience the absolute beauty of thriving within your environment through achieving complete emotional wellbeing.
We'll end the two days with a powerful session, instilling the belief that you can achieve the goals you have set throughout the workshop!
We'll have a deeper understanding of how the conscious, sub-conscious and super-conscious minds form our beliefs and store them within our bodies, and about how our beliefs can stop us from being able to live a happy, healthy, successful life. No doubt this is nothing new, you may have heard of this before, so here's where it gets different...
Over the weekend you will have determined what your goals are for your life and business and you will know what actions you need to take to achieve them. This session will eleminate any doubt about your ability to achieve the goals as the new beliefs through the process of being immersed on a visual, auditory and kinesthetic journey. You'll feel as though you have achieved the goal in your entire being, on a cellular level through NLP techniques the process of a guided meditation/visualisation.
+ More
What you will learn
About yourself - your strenghts & areas you need to build on to create the business and lifestyle you desire
About business - setting goals, connecting your customers, making money,
About bringing it all together! You'll discover how aligning yourself with your business and personal goals is an essential part of success
What you will get
4 powerful mini-workshops throughout the two days facilitated by 4 inspirational women
The two days facilitated by Business Mentor Jo Schutt, who whole heartedly offeres her wealth of knowledge across a wide range of business topics
You'll leave feeling aligned and connected with your goals, knowing what it is that you ultimately want to achieve, share and contribute in the world through your business
Stress & pain management tools for relief in a range of situations, whether it be client meetings, presentations or parenting - this tool will help you through all areas of life
An insight into yourself, with a simple, uncommon but powerful technique that enables you to focus on what you do best and get the most joy from life and business
Instilled confidence in your goals and ability to achieve them
You'll get a workbook and a range of materials supplied for the different workshops/topics throughout the weekend
A beautiful healthy lunch is also provided both days + tea and coffee
---
What to bring
Your laptop
Drink bottle
Snacks
Appropriate for
women in business, entrepreneurs, creatives, work at home mums, holistic practitioners