Baby Classes Aged 4 months to 2.5yrs old.
---
---
Description
Learn to Swim - No Experience
What child doesn't love to swim or isn't at least curious about getting into the water with the other kids?
Swimming offers tremendous health and safety benefits for kids and adults alike, especially during the summer season. It's great for the cardiovascular and respiratory systems, enhances physical strength and stamina, and helps fight childhood obesity and other diseases.
Starting lessons at a young age only ensures improvement over time; and more important, reduces the risk of drowning - a leading cause of unintentional injuries to children.
And did we mention that swimming is just tons of fun, no matter what your age?
How often can my child do the lesson?
You can choose to do it once a week or as many sessions as you want per week.
Since it is a school holiday, you can just pick any day and time from the given timetable.
For private lessons, you can choose to do 1 lesson a week or even 2 lessons in a row to boost up your child's skills.
+ More
Class Schedule
Classes run every Monday's at 9:30 or every Thursday's at 11:15 Duration: 30 minutes per class
What you will learn
Learn about water safety
Learn to be confident in swimming
splashing, kicking legs
What you will get
Fun in learning to swim
High-standard teachers
An ozone pool with reduced itching and redness
---
What to bring
Just your child's enthusiasm and willingness to learn!
Swim Nappy
What to wear
Appropriate swimwear
Appropriate for
Suitable for anyone with no experience
---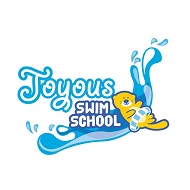 Learn to swim! Kids starting at 4 months old can enjoy the benefits of swimming. And the earlier they learn, the better.
Not only is swimming is great for fitness, it also teaches kids about safety and teamwork. It's loads of fun plus it's a skill you will never unlearn.
Joyous Swim School uses the latest ozone water sanitation system to maintain the highest water quality for our customers. No chlorine smell, no dry skin, and no itchy eyes.
If your children have sensitive skin and want to enjoy swimming, Joyous Swim School can help you. We also run learn to swim lesson and aqua aerobic classes for adults.
+ More
---
Cancelation & Refund Policy
Payment is NOT refundable.
+ More
Terms & Conditions
Payment for holiday program can be made over the counter at no extra charge or by direct debit on request.
Payment is NOT refundable.
Normal makeup lesson policy applied for all the GROUP lessons ONLY.
Joyous Swim School tries to accommodate your favourite teacher for the discounted private lesson but it CANNOT be guaranteed.
You can have your favourite teacher for sure of the private lesson by paying the full price ($60 per 30 mins lesson).
No date/time change/makeup lesson under ANY circumstance (e.g., medical, personal, holiday reasons, etc.) allowed for DISCOUNTED private lesson once booking is confirmed.
Discounted private lesson is NOT available for discounted voucher nor other promotion.
Discounted private lesson is NOT available for Aaron Ho. Check with Aaron for his special summer group class.
+ More
---