Description
Kids on Canvas is an Art School for kids that immerses them in the world of Visual Arts. It offers a progressive, structured program designed on adult art school concepts and is especially for those kids that love art.
Each week we create something different, as the kids are encouraged to think, imagine and explore in a fun and stimulating environment.
If your child loves to draw & paint, or you would like the kids On Canvas program at your school, then give us a call and ask with Sandra Cipriotti.
+ More
Class Schedule
Tuesdays 3:30-4:30
What you will learn
The children gain advanced skills, confidence, esteem,
The opportunity to develop and explore their talent and develop their own unique style
What you will get
Great way to meet new friends!
---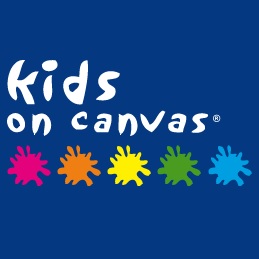 Kids On Canvas offers an exciting and structured after school program developed by artists where your kids will learn lots, create something different each week and have loads of fun!. They also get to develop their talent, problem solving skills, confidence & their own style!
Kids On Canvas was founded in 2003 as a small private after school visual art school for kids. The first class started at Earlwood Public school and was taught by Sandra Cipriotti, an exhibiting figurative artist, who established the Art School.
Our classes are logically structured so that each week we teach a new and more challenging concept resulting in a weekly keepsake of their artistic development, that mums are proud to hang in their home. Lessons are presented in a child friendly manner incorporating both traditional and contemporary techniques. Our unique innovative formula ensures each child will create their artwork with a great sense of pride and accomplishment.
If your child wants to learn to draw and paint, gain confidence and self esteem, learn advanced skills, have fun, explore their talent and develop their own unique style, Kids On Canvas is the place to come.
+ More