FREE Salsa Taster (Bondi)
---
---
Description
FREE Salsa Taster
The place to start your salsa experience!
This class is a small group private (2 to 5 people) all newbies like you getting a taste for what our community and dancing salsa is all about! From here you join our regular beginners group classes or take up private classes!
+ More
Class Schedule
Tuesdays to Thursdays: 6:00pm - 6:30pm Sundays: 4:30pm - 5:00pm
What you will learn
Salsa is the most popular dance style and is the most widely danced around the latin clubs of Sydney.
International and learnable and social!
Go out dancing every night of the week if you like!
---
What to wear
Dance wear and shoe
Appropriate for
All newbies are welcome!
---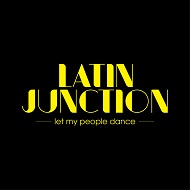 We learnt to dance as adults too and so will you! We are a tribe of random people enjoying learning to dance together!
Salsa dancing is great because its a social dance, you do it for fun, not for show. We believe everyone should feel comfortable walking into class, everyone is teachable and everyone can enjoy dancing - and we're making it a reality - one person at a time!
Group Classes
The most popular option! Learn with a group people just like you in classes at the studio in any latin style you like!
Private Classes
1on1 with an instructor, popular with couples or people who want to progress faster or focus on particular things, or just can't make it to regular classes!
Events & Parties
Weekly Latin parties, nights out, bi-annual events and more!
Wedding Dances
Getting married? We have prepared dozens of couples to avoid the dreaded awkwardness! Choreographed to match your style and skill level!
Performance Courses
Experience what its like! Train a choreographed team routine and then perform it at one of our events in front of hundreds of people!
Entertainment
We have performed just about anywhere for all sorts of audiences in all styles! Talk to us about your event entertainment!
+ More