Dating: Unlimited Classes - 6 Months
---
---
Description
What you are agreeing to:
Look at you! You are one clever cookie! Great decision!
You can now do any class on the Latin Junction timetable at any location as much as you like! (But not like one-off or special workshops!)
What you have got yourself into:
6 Months of unlimited classes
No joining fees (this is a made up fee)
FREE videos of class material!
Join the students facebook group - add www.facebook.com/felix.ben.12
Join nights out to salsa parties!
Joining limited to nice people only!
15% discount on any full price item from www.vivazdance.com.au instore or online
The Oh so fine print!
Can I make changes to the past?
We all wish we could hey! But we can't…not in life and not in salsa! If you miss a class, catch up in the revision weeks or via online videos!
What if I go on holidays?
Have a great time! Just let us know 2 weeks in advance and the time you're away is added to the end of your contract!
I've changed my mind, can I get a refund?
Classes are like underwear, once you try them on they are yours! No refunds are possible! Any problems with our services please let us know straight away.
Welcome to the tribe and enjoy your new life!
+ More
Class Schedule
Unlimited Classes - Any Class, Any Night, Both Locations.
What you will learn
6 Months of unlimited classes!
If you like feeling and romance, this is for you!
Enjoy and enhance your passion for dancing!
What you will get
Expert tuition from an experienced teacher!
---
What to wear
Dance wear and shoes
Appropriate for
For Dating Status
---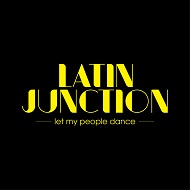 We learnt to dance as adults too and so will you! We are a tribe of random people enjoying learning to dance together!
Salsa dancing is great because its a social dance, you do it for fun, not for show. We believe everyone should feel comfortable walking into class, everyone is teachable and everyone can enjoy dancing - and we're making it a reality - one person at a time!
Group Classes
The most popular option! Learn with a group people just like you in classes at the studio in any latin style you like!
Private Classes
1on1 with an instructor, popular with couples or people who want to progress faster or focus on particular things, or just can't make it to regular classes!
Events & Parties
Weekly Latin parties, nights out, bi-annual events and more!
Wedding Dances
Getting married? We have prepared dozens of couples to avoid the dreaded awkwardness! Choreographed to match your style and skill level!
Performance Courses
Experience what its like! Train a choreographed team routine and then perform it at one of our events in front of hundreds of people!
Entertainment
We have performed just about anywhere for all sorts of audiences in all styles! Talk to us about your event entertainment!
+ More