Description
AUSLAN LEVEL 1 USB (produced in November 2013)
The Auslan Level 1 USB covers 18 category of signs and teaches over 300 Auslan signs along with 70 set sentences. You will also learn about Auslan grammar. This is based on my community level 1 course and is designed for:
Students attending the community based Auslan courses
Individuals and families wanting to learn Auslan at home in their own time
For people in rural and remote Australia who are unable to access community courses
You can view a preview of the DVD here - https://www.youtube.com/watch?v=YI8PDDhoNx8
The DVD contains voice, captions and Auslan signing.
Additionally the DVD contains:
1) Over 300 signs from the following categories;
Questions, Alphabet (left and right hand) Numbers (including date, time, age and money) Money, Greetings, Common phrases, Instructions, Timelines, Family, Emotion, Food and drink, In the Community, Social activities, Transport, Animals, Colours, Australian states and some countries
2) Plus the alphabet (both left and right handed)
3) Numbers (including dates, times, ages)
4) Information about Auslan grammar
5) 3–5 sentences to practice at the end of most categories
6) 15 sentences to respond to as a test at the end of the DVD (end of week 6)
The course workbook on the USB is the workbook we use in the classroom and contains;
1) Grammar information (additional to what is on the DVD)
2) All the photos of each sign on the DVD (each photo contains arrows showing the movement of the hands)
3) Additional sentences at the end of each signing category to practice with
4) You can print from the USB and make your own hardcopy if you prefer
5) A list of all the signs (a full list of signs by week and an alphabetical list is included)
A-Z OF EVERYDAY AUSLAN SIGNS DVD (produced in November 2011)
The Auslan A-Z of Everyday Auslan Signs DVD is like a dictionary of Auslan signs. You can view a short 3 minute clip here - https://www.youtube.com/watch?v=o0GM8xZI7v0
The DVD contains over 1350 everyday Auslan signs. There is a searchable index. Look for the word - "Auslan". Go to "A" then search for 'Auslan' then click on the word and watch it signed twice; slow speed then again in normal speed. (alongside the person signing is the actual word "Auslan".
This DVD is for people wanting to learn specific signs or have completed level 1 and want to learn additional signs (there are signs in this DVD that have previously been taught in level 1).
The advantage of this DVD over a photograph dictionary of Auslan signs is that you can see how the signs move so you can copy them ACCURATELY rather than guessing how to sign them from a 2D photograph.
Both DVD's give you the skills to communicate in Auslan and along with the email workbook are also a fantastic resource as an Auslan student.
AUSLAN FOR CHILDREN DVD (produced in 2007)
This DVD is an older DVD but still a good one. All 350 signs across 19 categories such as alphabet, numbers, greetings, pleasantries, families, transport, colors, animals, emotions, instructions, food and drink for example are signed with voiceover by a 9 yo girl. This DVD is aimed at families with young children and babies wanting a simple introduction to Auslan signs so they can learn together and share it as a family.
This DVD is also a great introduction to Auslan signs for schools, disability organisations, group homes and for university students wanting an introduction to Auslan signs.
On this DVD, unlike the Level 1 DVD, there are no grammatical information. This is simply a set of signs within a set of categories.
+ More
Class Schedule
Work at your own pace in this easy to learn from Auslan DVD (now a USB as we have sold out our 500 original copies). With friends and family you can enjoy learning a new language very quickly and be signing within minutes :)
What you will learn
Learn to communicate in Auslan
Gain an understanding of the grammar used in Auslan
Be able to communicate with Auslan users on a basic level
What you will get
Auslan level 1 DVD now available as a USB (with a complimentary free workbook - valued at $19.99)
Covers over 18 category of signs - approximately 300 signs and over 70 set sentences to practice with
USB has voiceover, captions and Auslan signing
The workbook is 83 pages and includes all the grammar information, sentences and photos of signs contained in the USB
The Auslan level 1 course USB is based on our original 6 week (12 hours) Auslan course
---
What to bring
The desire to learn Auslan
Time to practice on a daily basis
What to wear
Whatever you wear at home
Appropriate for
Professionals, Individuals, students and families wanting to learn Auslan throughout Australia.
---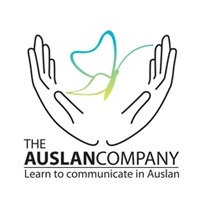 The Auslan Company was established by a Deaf man, Darren Roberts, in 2004. Today we are the only Deaf owned and operated Auslan Training Organisation that combines Auslan community courses, Auslan in the workplace and Deaf Awareness Training within its' scope.
The Auslan Company's passion is in teaching Auslan and sharing our awesomely visual language with those who CARE enough to learn for their personal enjoyment or because they have a deaf staff member or deaf customers / clients.
We have passionate and committed Auslan Teachers whose PASSION is in teaching Auslan in a practical, fun and informative way that will give you the starting skills to communicate with any Deaf person in a social or workplace setting as well as the ability, through general Deaf Awareness, to EMPATHISE from a Deaf perspective.
We have also created 3 educational Auslan DVD's and a LearnAuslan app (from the DVD's) to assist people learn Auslan at home in their free time.
Follow us on Facebook: /theauslancompany to find out more about all our courses and the fun things we do.
For whatever reason you want to learn Auslan l hope you will find the right option for you through our Auslan community courses, the Auslan in the workplace courses, through Deaf Awareness Training, the educational DVD's or the LearnAuslan app.
Please feel free to contact Darren – theauslancompany@gmail.com (or text only 0477 979 748) for any information about any of our Auslan courses. We will respond the same day.
We all believe in CARING for one another, being PASSIONATE about what we teach and using it to create EMPATHY which we a grateful for.
Learning Auslan will open doors you never dreamed of opening. What is behind your door?
+ More
---
Cancelation & Refund Policy
PLEASE READ THIS CAREFULLY :)
Auslan Course Policy
The Auslan Company is dedicated to providing all students with an opportunity to learn Auslan. To do this, we require enrolments of between 11 and 20 people to allow for the best interaction and effective learning in class.
To ensure The Auslan Company can continue to provide excellent tuition at cost effective prices it is important that late enrolments and course withdrawals are limited.
Enrolments and Payments
The Auslan Company's preferred payment option is via Weteachme (visa/mastercard) or paypal. We can organise invoices especially if several people are enrolling through an organisation.
The Auslan Company accepts enrolment and payment right up to the closing date.
All late enrolments, within 5 days of course commencement, must be accompanied with payment via visa/mastercard.
Invoices
If a workplace requires an invoice for a staff member, please contact The Auslan Company with a purchase order number and contact details. This must be completed prior to enrolment closing.
Withdrawals
If a student wishes to withdraw from a course, The Auslan Company will need to receive an emailed notification at least 7 days prior to the close of enrolments. This will then entitle the person to a full refund only if paid in full.
In 2018 we are offering 50% deposit and a 50% final payment 1 week before course commences. If you cancel 1 week before the course commences this deposit will NOT be refunded. However it can be used to transfer to another course in the same term at another location or used anytime as part payment (50%) towards another Auslan course or Auslan merchandise during 2018.
Course Cancellations
The Auslan Company reserves the right to cancel any course at any time.
All students will be contacted if this is to occur. The Auslan Company will offer a full refund to all enrolled students and if there is another course locally going ahead they have the opportunity to be enrolled in that course and their enrolment information will be changed by The Auslan Company.
*Concession refers to any TAFE or University students at the time of enrolment and any person on a Government benefits card. Proof of concession must be shown to the course teacher in the first class.
+ More
Terms & Conditions
For a full list of Frequently Asked Questions about our courses please go to - http://www.learnauslan.com.au/faqs/
Additionally in 2018 we are offering 50% deposit and a 50% final payment 1 week before course commences. If you cancel 1 week before the course commences this deposit will NOT be refunded. However it can be used to transfer to another course in the same term at another location or used anytime as part payment (50%) towards another Auslan course or Auslan merchandise during 2018.
+ More
---