LEARN AUSLAN AT HOME - A-Z of 1350 Everyday Auslan signs DVD
---
---
Description
A-Z OF EVERYDAY AUSLAN SIGNS DVD (produced in November 2011 and available as an app from 1st November 2016)
The Auslan A-Z of Everyday Auslan Signs DVD is like a dictionary of Auslan signs. You can view a short 3 minute clip here - https://www.youtube.com/watch?v=o0GM8xZI7v0
The DVD contains over 1350 everyday Auslan signs. There is a searchable index. Look for the word - "Auslan". Go to "A" then search for 'Auslan' then click on the word and watch it signed twice; slow speed then again in normal speed. (alongside the person signing is the actual word "Auslan".
This DVD is for people wanting to learn specific signs or have completed level 1 and want to learn additional signs (there are signs in this DVD that have previously been taught in level 1).
The advantage of this DVD over a photograph dictionary of Auslan signs is that you can see how the signs move so you can copy them ACCURATELY rather than guessing how to sign them from a 2D photograph.
The DVD will give you the skills to communicate further in Auslan and along with the Auslan level 1 USB (and free workbook) are also a fantastic resource as an Auslan student.
AUSLAN FOR CHILDREN DVD (produced in 2007 - also available as an app from June 2016)
This DVD is an older DVD but still a good one. All 350 signs across 19 categories such as alphabet, numbers, greetings, pleasantries, families, transport, colors, animals, emotions, instructions, food and drink for example are signed with voiceover by a 9 yo girl. This DVD is aimed at families with young children and babies wanting a simple introduction to Auslan signs so they can learn together and share it as a family.
This DVD is also a great introduction to Auslan signs for schools, disability organisations, group homes and for university students wanting an introduction to Auslan signs.
On this DVD, unlike the Level 1 DVD, there are no grammatical information. This is simply a set of signs within a set of categories.
+ More
Class Schedule
The Auslan A-Z of 1350 Everyday Auslan signs is designed to help you further your Auslan signing knowledge once you have completed the Auslan level 1 USB (or Auslan Beginners course)
What you will learn
Learn over 1350 common everyday Auslan signs
Further develop your Auslan knowledge to complement what you have learnt in Auslan level 1
Be able to communicate with Auslan users on a basic level
What you will get
Auslan A-Z DVD of 1350 everyday Auslan signs
The DVD has words / signs listed alphabetically
The DVD has words next to the person signing
Each sign is shown twice - once in slow motion and the other at normal speeds
The A-Z is searchable via the index. Press A for the list of A words
A free 8 page list of the words contained in the DVD is provided to you
---
What to bring
The desire to learn Auslan
Time to practice on a daily basis
Appropriate for
Professionals, Individuals, students and families wanting to learn Auslan throughout Australia.
---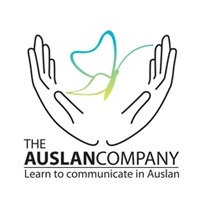 In 2005 The Auslan Company was established by myself, Darren Roberts. Today we are the largest provider of Auslan Community and Workplace Auslan Professional Development Training courses in Australia.
The Auslan Company is the only Auslan Training Organisation that is owned and run by Deaf people in Australia.
We hope that you enjoy coming to our courses and learning to communicate in Auslan :)
+ More
---
Cancelation & Refund Policy
PLEASE READ THIS CAREFULLY :)
Auslan Course Policy
The Auslan Company is dedicated to providing all students with an opportunity to learn Auslan. To do this, we require enrolments of between 11 and 20 people to allow for the best interaction and effective learning in class.
To ensure The Auslan Company can continue to provide excellent tuition at cost effective prices it is important that late enrolments and course withdrawals are limited.
Enrolments and Payments
The Auslan Company's preferred payment option is via Weteachme (visa/mastercard). However if this is not suitable please contact us for other arrangements. We can organise invoices especially if several people are enrolling through an organisation.
The Auslan Company accepts enrolment and payment right up to the closing date.
All late enrolments, within 5 days of course commencement, must be accompanied with payment via visa/mastercard.
Invoices
If a workplace requires an invoice for a staff member, please contact The Auslan Company with a purchase order number and contact details. This must be completed prior to enrolment closing.
Withdrawals
If a student wishes to withdraw from a course, The Auslan Company will need to receive an emailed notification at least 3 working days prior to the close of enrolments. This will then entitle the person to a full refund.
Late withdrawals, within 5 days of close of enrolments can occur and The Auslan Company understands that changes to personal circumstances can develop. Please contact us in regards to refund arrangements.
Course Cancellations
The Auslan Company reserves the right to cancel any course at any time.
All students will be contacted if this is to occur. The Auslan Company will offer a full refund to all enrolled students and if there is another course locally going ahead they have the opportunity to be enrolled in that course and their enrolment information will be changed by The Auslan Company.
*Concession refers to any TAFE or University students at the time of enrolment and any person on a Government benefits card. Proof of concession must be shown to the course teacher in the first class.
+ More
---