Like weely giveaways? Like exclusive classes? Like special offers?
Then your'll love our Newsletter!
Description
Advanced Makeup Classes - Creating Superior Skills to Push Your Business to a Whole New Level
Students must have completed the Beginners Makeup Course or equivalent to be eligible for this course.
You will learn:
· Advanced techniques for wedding makeup and the bridal industry
· Period (Vintage) makeup - 1920's through to 1960's
· How to deal with difficult facial features (eg: heavy eyelids; chubby face; pigmentation etc)
· Techniques that will make you quicker and more efficient
· High Fashion Makeup
· Catwalk Makeup - and how to adapt these looks for use when doing Bridal Makeup
· Application and best use of false lashes in different styles, lengths, thicknesses and types
· Principles of Asian Makeup
· Use of specialty products (eg: face tapes – used to create a 'face lift' effect on clients)
· Support and mentoring (even after you finish your course)
· Broaden your product knowledge – using a wide range of professional brands
· Photo shoot
· Comprehensive Certificate of Completion
· Work Experience gain industry experience and valuable contacts
Included in the Advanced Makeup Course:
All brushes, false lashes, cleansers, makeup and specialty products (using a cross section of the very best professional brands on the market today) provided for your use in class.
There is nothing outside of the course fees that you need to purchase in order to complete this course.
Course Dates 2014: Tuesday evenings 6.30pm until 9.30pm for 10 weeks
TERM ONE: Tuesday 4th February, 2014
TERM TWO: Tuesday 3rd June, 2014
TERM THREE: Tuesday 16th September, 2014
Course Location: 76 Woodlands Dve, Braeside 3195
Course Cost: $1550 (does not include photo shoot). Deposit of $500 is required to secure your place in class; the balance to be paid prior to commencement of the course.
+ More
What you will learn
Advanced makeup skills to push your business to a whole new level
Expand your knowledge of professional makeup products
Get a strong grounding in high fashion and how to adapt these looks to the bridal industry
---
What to bring
Digital camera if you wish
---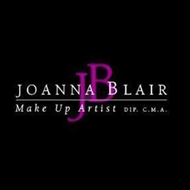 Take the first steps toward a rewarding career in makeup; one that can lead on to a world of travel, glamour, excitement and the freedom of working for yourself.
Joanna is a successful makeup artist who has been in the business for 12 years. She has been trained by some of the worlds most respected and accomplished makeup artists including Oscar winner Peter Frampton (Best Makeup for Mel Gibson's film "Braveheart"); as well as the opportunity to train with Marvin Westmore in Los Angeles, whose family has been heading up makeup departments in all the major studios of Hollywood since the Golden era of Motion Pictures.
At Joanna's makeup school you will be taught proven professional methods, techniques and wisdom. Her aim is to teach you from the ground up, to give you the best chance of success with all the knowledge, technical skill, products, tools and support to help you on your way. The products used in class are sourced from all over and are used everyday by the top professionals in the industry.
+ More
---
Terms & Conditions
TERMS AND CONDITIONS:
- Minimum deposit of $500 must be received to secure your place in class (this comes off the balance of total fees due)
- Balance of fees must be received one week prior to commencement of the course
- Deposits become non-refundable within 30 days of course commencement
- Full fees become non-refundable upon commencement of the course
- Joanna Blair reserves the right to cancel or amend any course that does not have the required enrolment numbers. In the event of cancellation due to inadequate numbers, refunds will be given to those students affected.
+ More
---