Private Social Paint Party, party for 15 or more
---
Book Now (http://weteachme.com/l/PtBZGqgr)
---
Description
Put some creativity and fun into your next corporate event or social celebration.
During the two hour social paint party, a Host Artist guides participants in painting their interpretation of the selected artwork.
See our catalogue or paintings http://www.lifewithpaint.com/paintings/
Events can be adults only or a family event.
Life With Paint provides all painting supplies, including; paint brushes, paint, easels, 16×20" canvases, aprons and music.
You can elect to have the party at your chosen location or talk to us at holding at one of our amazing partner venues.
NO ARTISTIC ABILITY IS NEEDED!
Email us at info@lifewithpaint.com with a few details about your preferred location, type of event and estimated numbers.
And we will email back more information so you can start planning.
Thanks Life With Paint team
+ More
What you will learn
Have some fun together. No experience necessary!
Celebrate with colleagues, friends and family with a social paint party.
A great fun event eating, drinking and listening to music whilst you get creative.
What you will get
Expert tuition from an experienced Artist.
Everyone takes home a masterpiece.
All art materials including 16x20 inch canvas, paints, brushes, easel and apron.
---
What to bring
Your enthusiasm to learn!
What to wear
Casual. Apron provided.
Appropriate for
No experience is necessary.
---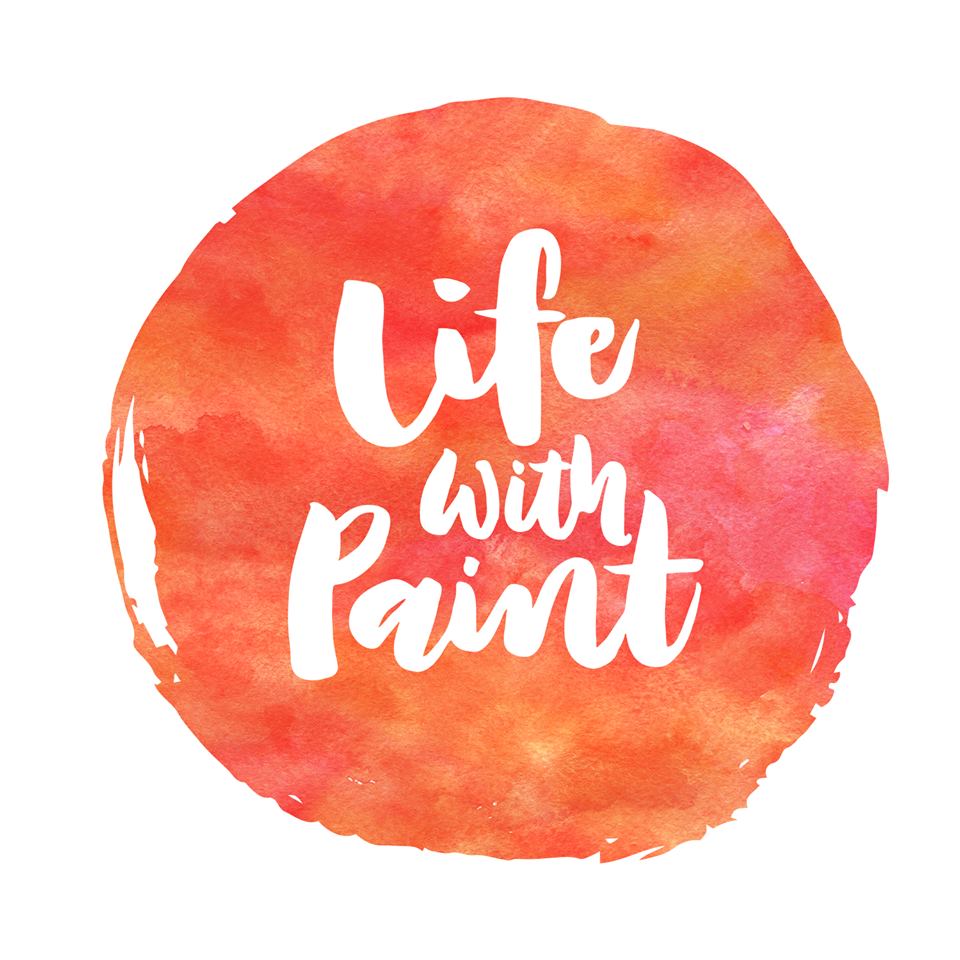 Life With Paint is an Australian run business.We are bringing social painting to local pubs.We also take private bookings for team building events, fundraisers and parties at home.
During the two hour event a host artist and assistant will offer step-by-step instructions on how to create a reproduction of the night's chosen artwork. All materials are provided including paint brushes, canvas, paints, easel and apron.
No experience is necessary!!!
Purchase great pub food and drinks, and listen to some music while you get creative.Ticket prices are $65 and includes all instruction and art materials. From time to time we also offer discount tickets through coupon sites and social media.Note Food and drink are extra and are not included in the ticket price.
+ More
---
Cancellation & Refund Policy
If you book into an event and miss it, we can't reschedule or refund the tickets after the fact. Our classes take planning, seats are limited and we hire helpers based on the number of people. We are a small business and margins are very tight.
If the event is more than 48 hours away, you just need to reschedule your ticket and a small processing fee of $3 is charged. Please submit this form requesting a transfer to a new class Transfer Form.
If this is a last-minute change in plans (less than 48 hours' notice), then sorry you forfeit the ticket or just send a friend along and they can use the ticket in your name. And you will still be able to use the COMEAGAIN code to purchase cheaper tickets for future events.
If this was an emergency, there are some cases in which we can make exceptions to this policy.
We do not provide cancellation for voucher tickets but they can be transferred to a date outside the expiry.
For Online tickets we will accept cancellations if the person is genuinly unable to transfer in the next twelve months.
From time to time we need to cancel an event, in this instance we notify you by email and mobile. We automatically transfer you into the following weeks event, but you can request any alternative event within the next 12 months.
Thanks
Life With Paint Team
+ More
Terms & Conditions
Terms and Conditions
1. WHAT TYPES OF INFORMATION ARE COLLECTEDLife With Paint collects personally identifiable information, such as your first and last name, mailing address, phone number, mobile phone number, email address, credit/debit card number and expiration date (or other payment-method information), login ID, member name and password and other information about a specific individual that identifies the individual. Unless otherwise stated this information is collected to complete Event registrations and as a mean to communicate with you for an update on an event or related matters.We do not share or use this information with outside parties except to the extent required by law and when we engage third party service providers to provide you with related services that we offer you through our website or their website. This includes Weteachme who may manage the sales ticketing of a Life With Paint Event or Groupon who may offer discounted deals to Life With Paint Events.2. EMAIL ADDRESSAn email address is collected from persons at the time of Event registration and who sign up to receive emails with promotional offers and sale events. These email contacts may be used for marketing purposes and developing promotional offers and sale events. 3. CREDIT CARD PAYMENTThe Weteachme ticketing site is a secure site and all credit cards are processed by a secure bank approved payment gateway. Your credit card payments are processed securely. We do not keep your credit card details and they are only passed to the bank for processing a credit card payment.4. SOCIAL MEDIA PLUG-INSSocial media plug-ins of social networks, which may include but are not limited to Facebook, Twitter, Instagram, Tumblr and Pinterest, may be integrated into our Site and other Services. If you choose to click on one of these buttons or links, you browser will connect directly to the servers of the relevant social networking site. Accordingly, make sure you are aware of and comfortable with the privacy policies of any third parties social media plug-ins. 5. THIRD PARTY ADVERTISING AND LINKS TO OTHER SITESLife With Paint does not control the privacy policies of third parties that have Web sites linked to the Paint the Nite Website. If you click on an advertisement or link, the privacy policies of the Web site that you link to will govern the use of your information by that Web site's operator. Paint the Nite assumes no responsibility or liability for the actions of such third parties with respect to their use of your information or otherwise. Accordingly, make sure you are aware of and comfortable with the privacy policies of any third-party Web sites you link to.6. PHOTOGRPAHY OR VIDEOLife With Paint, including any Host Artist, Assistant, or other Life With Paint agents or employees may take photos or vides at Events and these shall become the property of Life With Paint. Life With Paint is free to use all such materials at Life With Paint's sole and absolute discretion. Do not attend an event if you do not want your photo taken as it is too difficult to exclude you from photosgraphs in a class room situation. IF YOU DO NOT WANT A PARTICULAR PHOTOGRAPH TO BE DISPLAYED AFTER THE EVENT, ,PLEASE CONTACT LIFE WITH PAINT INFO@LIFEWITHPAINT.COM TO HAVE YOUR INFORMATION OR IMAGE REMOVED. 7. SOCIAL MEDIAYou can connect Life With Paint to your Facebook or other social media accounts. If you choose to connect your account with any Social Media Accounts, you will be able to take advantage of various social features Paint the Nite may already have or will be creating, as part of the Service, as well as features available on such Social Media Accounts. These features will be designed to share information with others - the essence of social media. For example, your friends and others who have access to view information about you on Facebook will be able to see (on Facebook and on Life With Paint) that you are a Life With Paint customer as well as what you have attended an event, created, eaten or had to drink, with whom you attended an event, and other information about your use of the Service. Please pay careful attention to your Facebook Connect settings in "Your Account" as well as your Privacy Settings in Facebook which will impact this feature and may give you some control over the information that is shared and with whom it is shared. IF YOU DO NOT WANT INFORMATION ABOUT YOU, INCLUDING INFORMATION SUCH AS YOUR SOCIAL PAINTING ACTIVITY, TO BE SHARED IN THIS MANNER, PLEASE CONTACT LIFE WITH PAINT AT INFO@LIFEWITHPAINT.COM TO HAVE YOUR INFORMATION REMOVED. 8. ACCEPTANCE OF THIS PRIVACY POLICYWhen you use the Site or other Service, you are accepting the terms and conditions of this Policy, and Life With Paint will have the right to use your Personally Identifiable Information or other information about you as described in this Policy. If you do not agree to have your information used in any of the ways described in this Policy, you must not use the Site or other Service and you must follow the opt-out provisions above. If you have questions or concerns about this Policy, please contact Customer Support or write to Life With Paint at the contact address listed below. 9. CHANGES TO THIS PRIVACY POLICYFrom time to time, we may revise this Policy to reflect industry initiatives, changes in the law or technology, or changes in our practices regarding information collection and use. You can determine when this Policy was last revised by referring to the 'Last Updated' legend at the top of this page. Any changes to this Policy will become effective upon posting of the revised Policy on the Internet, accessible through the Site. By continuing to use the Site or other Service following such changes, you will be deemed to have agreed to such changes. If you do not agree with the terms of this Policy, as it may be amended from time to time, please do not continue using the Site or other Service. 10. TERMS OF USE Your access to and use of the Site or other Service is also subject to the Terms of Use. 11. CONTACT INFORMATION Life With Paint welcomes your comments or questions regarding this Privacy Policy. Please email us at info@lifewithpaint.com
+ More
---