Description
This lesson focuses on teaching the skills of surfing and how to handle yourself and your surfboard in the ocean.
Learning the basics including how to catch waves, how to stand up, how to correctly dismount and how to fall off safely.
Our staff are experienced in everything to do with Surfing! Whether you are buying a new board or booking an exclusive surf trip overseas we are confident we can offer advice and vital information necessary to help you have a great surfing experience.
All Line Up surf lessons include use of a soft top surf board and wetsuit. In addition, we have soft top and fiberglass boards available for hire so you can keep riding after your lesson with us.
+ More
What you will learn
Enjoy thrill and fun of surfing.
Professional and friendly surf instruction.
Unleash your potential.
What you will get
All prices include wetsuit and surfboard hire.
---
What to bring
Your interest to learn!
Feel free to bring your own wetsuit and board to your lesson if you would like to.
---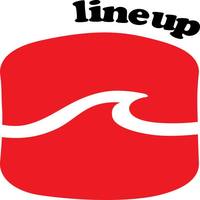 Line Up Surf Australia was establised in 1990 by founder Wayne Ryan. Before 1990 Wayne and his wife Donna spent over 15 years passionately travelling, competing, working with surf companies and running many local to international surfing events. With over 25 years in the surfing industry now located on the beautiful Dee Why Beach Sydney Australia, we look forward to sharing our many years of experience and passion of the surfing life with our services including, Surf Retail, Surf Boards, Surf Coaching and of course Surf Travel.
At present Line Up Surf Australia operates several popular surf resorts and camps in Samoa, The Maldives, Sri Lanka and Indonesia.
Our surf schools and coaching clinics have been operating since 1985. So whether you are young or old , male or female beginner or pro, our schools and pro surf guides can help you achieve your surfing goals and help improve your surfing.
+ More