Introduction to Sailing – Mono Hull Two-Day Course
---
---
Description
Introduction to Sailing - Prepare to Charter - International Crew Cerificate - ICC for Europe
In this course component we head out onto beautiful Sydney Harbour and learn the fundamentals of sailing and yachts. Learn how to prepare a yacht for sailing, understanding the wind & weather, manoeuvring, rules of the road, knots and basic navigation. The course is run over two days (mainly weekends) from 10.00am to 4.00pm, with complimentary stay on board overnight available.
Theory and course notes:
Introduction – Explanation of the training syllabus and system of training modules (25 in all). You will be asked to study at home key chapters in our 160 pages of notes. This will prepare you for the classes and ensure we can deliver a quality outcome. Home study cuts down on class time, along with cost and makes your time with us more productive.
Once you have signed up for a particular course, we will deliver a detailed set of instructions on what you need to study at home and what will be covered on the course. At all times our instructors will be relating the theory and the practical. Our entry level courses aim to make you comfortable and safe on the water, we do not cram technical details into the classes nor do we expect you to become experts overnight. We do want you to be safe and enjoy your time on the water.
Practical on water training
Day one, morning:
Introduction, overview and getting to know the yacht
Proper use of lines, line handling for docking, knots we will use on the course
Daily operating procedures.
Location of key systems and layout of a yacht, including water, waste…
The electrical system – switches and breakers
Sailing instruments including Chart Plotter and AIS (Automatic Identification System)
Day one, afternoon:
Leaving dock, procedures, underway with motor
Raising the sails
Tacking and jibeing – when, why how
Angles of sail relative to wind
Anchoring the yacht for the evening
Day two
More on sailing techniques
More on underway with motor
Setting sails and trimming for wind angles
When and how to reef (important)
Comfortable sailing
Anchoring (important)
Man overboard – key concepts
+ More
Class Schedule
Duration: 7 Hours per session
What you will learn
Introduction, overview and getting to know the yacht
Proper use of lines, line handling for docking, knots we will use on the course
Daily operating procedures
What you will get
This is one of the most comprehensive courses on offer, it will give you the confidence to take a yacht out on your own.
A certificate outlining experience gained will be provided on completion, and you will have course notes to keep to remind you of the tasks we cover.
By adding the Docking, Night Sailing and Navigation Components you will be eligible for the International Bareboat Certificate and / or the ICC. If you want both certificates an administrative fee from IYT applies.
---
Appropriate for
In order for the course to be effective you will need to read our course notes – about 4 hours required.
---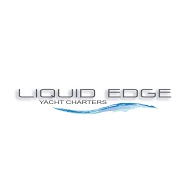 Based on Sydney Harbour, Liquid Edge Sailing School offers courses from beginner "learn to sail" to advanced topics such as "docking and berthing" and "heavy weather sailing".
Our courses are modular in nature, they can be taken on their own or added together to form an International Yacht Training certificate, recognised by accredited sailing schools and charter companies around the world.
We pride ourselves on our relaxed but thorough approach – if you are struggling with any concept, we take the time to make sure you understand, without pressure.
Learn to Sail on a Catamaran or Yacht – we have both, your choice. Both handle differently, so best to choose your preferred yacht style. If you intend to charter a yacht in Australia or overseas then look no further.
+ More