Primary Acting - Masterclass
---
---
Description
Masterclasses are held at the Sunshine Beach Studio for Primary and Secondary students. These acting classes are invite only, and are for students who display a real sense of discipline, high standards of theatre etiquette and a desire to excel in acting and potentially pursue a career in the arts.
Whilst still a safe environment, there is a clear expectation from staff and the peer group that lines will be learnt on time, peers will be supported and audiences delighted.
Selected masterclass casts perform at the Sunshine Coast Youth Theatre Festival, where numerous awards have been collected. However the drive behind masterclass is more a sense of excellence in community and acting craft.
+ More
Class Schedule
Tuesday, 06 Oct 4:00 PM to 08 Dec 6:00 PM Thursday, 08 Oct 4:00 PM to 10 Dec 6:00 PM
What you will learn
Display a real sense of discipline.
High standards of theatre etiquette.
Desire to excel in acting and potentially pursue a career in the arts.
What you will get
Great way to meet new friends!
---
What to bring
Your kid's interest to learn!
Appropriate for
4-18 years old
---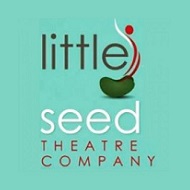 We Do It for the Kids, Johanna was was once asked by a parent after a show, one that followed two weeks of summer school program, "Why do you do it?" "We do it for the kids." she replied without dropping a beat. Its that child focus that sets Little Seed apart. Johanna started acting as part of the Noosa Arts Youth Theatre in the early 1990s, and worked in childcare whilst she studied at the School of Creative Arts in Sydney, before Teaching Dramatic English to Chinese Students in Hong Kong. From there she moved to Indonesia to help post tsunami children recover and develop their confidence. So when she says she does it for the kids, it really is for the development of the full person. It just that performance skills operate at a higher level when the emotional needs of the child are met first.So, We do it for the kids!
+ More