End-of-Term Performance (Cooroy)
---
---
Description
Tickets for shows such as end of term performances and holiday programs are available at the door in cash only. Prices may vary but we do keep them to a minimum, typically $5 / $10 tbc. Revenue from ticket sales is used to pay for equipment, venue hire and costumes typically costs related to the performance.
Larger performances, such as those at The J, incur other costs such as performance licensing, script hire, commission to the script owner, and when purchased from The J a ticket sale fee. For these performances, where possible please purchase tickets from the Little Seed Office in advance. These tickets are likely to be $15 / $20 tbc.
+ More
What you will learn
Rehearsing and performing Disney's.
Witness a live performance learning,
Experience an actual performance
What you will get
Enjoy and have fun with the end of term performance.
---
What to bring
Your kid's interest to learn!
---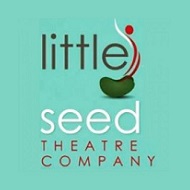 We Do It for the Kids, Johanna was was once asked by a parent after a show, one that followed two weeks of summer school program, "Why do you do it?" "We do it for the kids." she replied without dropping a beat. Its that child focus that sets Little Seed apart. Johanna started acting as part of the Noosa Arts Youth Theatre in the early 1990s, and worked in childcare whilst she studied at the School of Creative Arts in Sydney, before Teaching Dramatic English to Chinese Students in Hong Kong. From there she moved to Indonesia to help post tsunami children recover and develop their confidence. So when she says she does it for the kids, it really is for the development of the full person. It just that performance skills operate at a higher level when the emotional needs of the child are met first.So, We do it for the kids!
+ More