Term 4 Big Kids After School Art Maroubra Yr3-6 (8-12 yo) (TUE)
---
Next Available: 17 Oct 3:00PM
---
Description
Little Ginger Studio offers an innovative after-school Visual Art program with a focus on nurturing each child's individual creativity.
Our "Big Kids" art classes are designed for Upper Primary (from year 3) and includes a program featuring challenging artistic projects using techniques and media often only explored in Secondary School. Projects are completed over longer periods and include the creation of a large, detailed ceramic piece over each term completed for several sessions. Advanced Printmaking techniques (such as screenprinting) using artist quality inks and detailed crafting projects may also be explored.
Students draw inspiration from contemporary Art & Design, Media and Fashion Illustration, Nature, their immediate surroundings, movies and technology. Each term offers a new program around a loose central theme that develops over the course of the term,as the students and teacher work together to develop the artworks.
As with our Open classes, exploration of materials is key, and students are exposed to and experiment with many types of art-making and a variety of media to create high-quality artworks.
Students find our classes equal parts relaxing, exciting and esteem-building and are encouraged to create in a supportive environment. A Little Ginger Studio Art class is a space to feel a sense of achievement. Students in our classes develop a real sense of camaraderie, and positive encouragement and collaboration between pupils is encouraged. However, ultimately, our classes are about having some creative, messy fun whilst learning technical skills.
+ More
Class Schedule
8 x Tuesdays Oct 17th - Dec 5th 3pm-4:45pm Supervision from 3pm, lesson starts at 3:30pm after play / relaxation Duration: 1 Hour and 45 Minutes
What you will learn
Explore their own individual creativity
Challenge themselves to explore more difficult media
Explore drawing techniques such as perspective, shading, linework, composition, pattern, foreshortening, life-drawing, negative space etc.
What you will get
Art smocks and all materials provided
5-7 student-made artworks to take home at the end of term
A warm, friendly and supportive environment
Instruction by professional art educator Danielle Falk
---
What to wear
Casual (Warning: It might get messy)
Appropriate for
Kids 8-12 years old (Primary Years 3-6)
---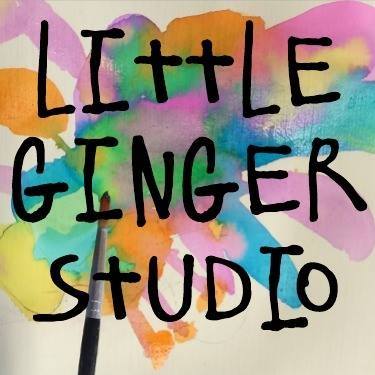 Nurture your child's creativity in our FUN & MESSY art classes just for kids!
Have fun, make a creative mess and learn technical skills in Little Ginger Studio's exciting art classes for primary-aged kids taught by qualified teachers. Students of all abilities are supported, and individual expression nurtured. Little artists learn to encourage each other and focus on building positive relationships and mindsets about their work.
We explore pottery, drawing, painting, collage, sculpture, printmaking, using our imagination, process art, art collaborations, recycled art, big art, messy art, nature art, crafting and more.
Find us at three locations in the Eastern suburbs, and choose from after-school programs or School holiday workshops (ARTCAMP). All our teachers are experienced art educators with Working With Children Checks and appropriate training in First Aid.
+ More
---
Terms & Conditions
Little Ginger Studio reserves the right to change and / or cancel advertised programming at any time. Bookings will be refunded in full in the case of cancellation. LGS reserves the right to employ fewer than advertised staff if enrolments are low. Refunds for term classes are only offered when cancelling before the commencement of term. Refunds or make-up classes for missed classes are not offered. Refunds for School Holiday workshops are only offered if cancelling more than 24hrs prior. Photography permission for social media / website / advertising is requested when sigining in on the day of workshop. At no time will your child's name be published. Please clearly indicate that you do not wish your child to be photographed or else permission will be assumed. Parents are responsible for communicating any student special needs to Little Ginger Studio prior to day of workshop / class and supplying adequate medicines & treatment plans if needed. This may include for example: asthma puffers, antihistamines, Epipens. Please do not send your child to a class if they are unwell. All effort will be taken to ensure your child is happy, well and enjoys their art making experience!
+ More
---