DIORAMARAMA September School Holiday Workshop
---
---
Description
Come and spend a fun morning of exciting creativity making your own 3D diorama from a cardboard box (a miniature scene). Create any world you want to - Underwater, Jurassic Era, Outer space, an interior, a deep dark forest, Lollyland - whatever! Our qualified art educators will guide students through the process of making a diorama - from painting, to cutting, gluing and decorating. The dioramas will have moving parts to play with at home. Workshop includes a half hour morning tea break outdoors in the beautiful "Secret Garden".
+ More
Class Schedule
Wednesday September 27th - 9:30am - 12pm
What you will learn
Use acrylic paints, cardboard, wire, pom poms, tape, pastels, scissors, PVA, glitter, pencils & colourful bits and bobs
Unleash your crafty creativity!
Create your own imaginary 3D world-in-a-box.
What you will get
A fabulous kid-made diorama to take home and play with
Qualified friendly educators and a warm encouraging environment
Art shirts are provided
---
What to bring
Morning tea & water
A hat
What to wear
Old clothes - this could get messy
Appropriate for
The workshop is aimed at 4-10 year olds but older students are very welcome
---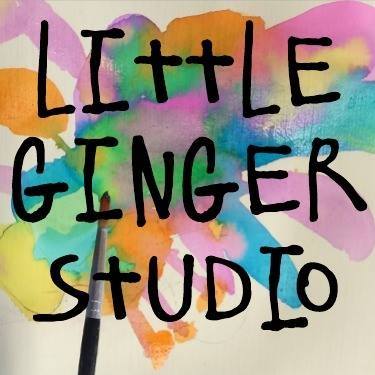 Nurture your child's creativity in our FUN & MESSY art classes just for kids!
Have fun, make a creative mess and learn technical skills in Little Ginger Studio's exciting art classes for primary-aged kids taught by qualified teachers. Students of all abilities are supported, and individual expression nurtured. Little artists learn to encourage each other and focus on building positive relationships and mindsets about their work.
We explore pottery, drawing, painting, collage, sculpture, printmaking, using our imagination, process art, art collaborations, recycled art, big art, messy art, nature art, crafting and more.
Find us at three locations in the Eastern suburbs, and choose from after-school programs or School holiday workshops (ARTCAMP). All our teachers are experienced art educators with Working With Children Checks and appropriate training in First Aid.
+ More
---
Terms & Conditions
Little Ginger Studio reserves the right to change and / or cancel advertised programming at any time. Bookings will be refunded in full in the case of cancellation. Refunds for term classes are only offered when cancelling before the commencement of term. Refunds or make-up classes for missed classes are not offered. Missed activities (eg clay) will not be repeated because of a missed class. Refunds for School Holiday workshops are only offered if cancelling more than 24hrs prior. LGS accepts no responsibility for classes missed because after care services were not notified via the proper channels. After care services cannot release your child to art class without parent permission. LGS reserves the right to cancel a student's enrolment without notice if their behaviour is too disruptive. Students must be picked up from class and cannot be released alone except via prior arrangement (eg. sms from parent). Photography permission for social media / website / advertising is requested at time of booking. At no time will your child's name be published. Please clearly indicate that you do not wish your child to be photographed or else permission will be assumed. LGS reserves the right to employ fewer than advertised staff if enrolments are low. Students and parents are responsible for picking up any artworks if the last class of the term is missed. Leftover artworks will not be stored for longer than a month. Parents are responsible for communicating any student special needs to LGS prior to day of workshop / class and supplying adequate medicines & treatment plans if needed. This may include for example: asthma puffers, antihistamines, Epipens. Please do not send your child to a class if they are unwell. LGS will endeavour to provide a safe environment at all times - however, from time to time we may use materials that can cause minor injuries (scissors, hot glue guns, hobby electrics, paper cuts!). Parents retain ultimate responsibility for deciding whether their child is mature enough to partake in certain activities. Please do not book your child into a workshop you think they will struggle with. Students should also accept some personal responsibility for sensible use of materials. Please be assured all effort will be taken to ensure your child is happy, well and enjoys their art making experience!
+ More
---