Double language program - 1 Hour Mandarin & 1/2 Hour Spanish (3-8 y/o)
---
---
Description
WHY IS MANDARIN THE LANGUAGE FOR YOUR GLOBAL CHILD'S SUCCESSFUL FUTURE?
According to American investment guru, Jim Rogers, " I have always thought that it is the most practical and necessary language of the 21st century, I still do ...and evidently, it becomes clearer and clearer every day." Jim moved his family to Singapore so that his daughters could grow up in a Mandarin cpeaking environment. They have been learning the Chinese language since birth, a move which he calls his best investment.
AN INVESTMENT FOR YOUR CHILD'S FUTURE
In 2012, the Australian government released it's White Paper for "Australia in the Asian Century". This identified the growth of the Asian markets and the need for Australian children to be at least bilingual in order to meet the demands of the world they will work within.
Our Little WorldLings programs will serve to prepare Australian children towards the time when more and more schools will be offering foreign languages as part of their curriculum.
The White Paper also identified plans for Mandarin and Italian as the first 2 languages to be taught in Australian primary schools from 2014.
+ More
Class Schedule
Duration: 90 Minutes
What you will learn
Most practical and necessary language of the 21st.
Bilingual in order to meet the demands of the world they will work within.
Children learn how to be preschool ready, happy learners & at least confidently bilingual.
What you will get
Fun & Creative Play based curriculum Ages 3 - 8 years
---
What to bring
Your kid's interest to learn!
Appropriate for
Kids 3-8 years old
---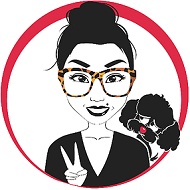 Fun and Creative Play-based Curriculum for Ages 3 to 8 Years!
At Little WorldLings, children learn how to be preschool-ready happy learners and confidently bilingual. We offer language lessons in English, Mandarin, French, German, Italian, and Spanish.
About Ling Yeo - Founder of Little WorldLings
Being at boarding school has certainly opened my eyes to new cultures and widened my views of the world; I am able to speak 7 languages fluently today and acquire more as I progress in life; This, to me is priceless and I would like the same thing for today's children.
Born in Singapore, Ling was blessed with a multi-cultural upbringing that has offered her the skills to acquire languages naturally.
Ling has thoughtfully designed an effective language learning method that utilises the 3 senses of hearing, sight and speech to compliment our Little WorldLings programs. Her flagship learning space opened in January 2010 in Paddington, Sydney, and specialises in Language Immersion through Play programs for children aged 1 to 12 years.
Her latest project, BirthLings is for expectant mothers to start language immersion from the womb.
+ More
---
Cancelation & Refund Policy
All fees once paid are non refundable and non transferable between terms and siblings.
+ More
Terms & Conditions
School Terms. Lessons are held only during the school terms in 2016. Please ask us about any available workshops during the school holidays.
Weekly fees. All Little WorldLings weekly fees are pre payable on a termly basis. Fees must be prepaid in full before attending the first lesson for each term.
Intake. Maximum 10 students per language group.
Non refundable. All fees once paid are non refundable and non transferable between terms and siblings.
First time. New students are welcome to join a group at anytime during the term. Fees will be pro rated accordingly.
GST. GST is payable for all Little WorldLings fees. This additional charge will be included in the total amount in your invoice.
Form. Please submit a completed Student Information Sheet (1 per child) before your child's first lesson.
Sign in and out. In accordance to fire and safety regulations, please ensure that your child is signed in and out on our attendance sheet for every lesson.
Food. Food is not consumed during the lessons. However, please bring along a drink bottle (name tagged please).
Belongings. Our lessons are held in venue hired spaces for that day and time, please ensure that all belongings are taken home at the end of every lesson.
Late? If you are running late, please drive safely but do give either Ling (0429 770 000) or your child's teacher a call. A late pickup charge of 20 per 1/2 hour will apply.
WWCCheck. All our teaching staff have the relevant Working with Children check. This number is provided on the attendance sheet along with the teacher's name and contact details.
First aid. All our teaching staff are certified in first aid and Asthma/Anaphylaxis. Please provide a copy of a maintenance plan and relevant medication if your child has an allergy.
Tear free. To ensure optimal language immersion in a happy and inspiring learning environment, we request parents of new students to attend the first lesson to assist with any adjustments.
Under 3 years. All students aged below 3 years must be accompanied by an adult for all lessons.
Weekly topics. Each term offers a list of weekly topics that guarantees absolute learning fun at every lesson. The list will be emailed to you just before your child's first lesson.
Journal. Each student is provided with a journal to chart his or her progress each term. Please remember to take the journal home at the end of term.
Toilet. Please take your child to the toilet before the start of the lesson. For lessons longer than 1 hour, we have grouped hourly toilet breaks with the teacher.
Toilet training. If your child requires assistance with toilet training, please do not hesitate to let our friendly teachers know so that we can provide happy and comfortable lessons.
Start a new group. A minimum intake of 6 students is required in order to confirm and start a new language group.
Waitlist. We have a maximum intake of 10 students per language group. If your preferred lesson slot is full, please provide us with an alternative day and time, we will contact you when lessons are available.
+ More
---