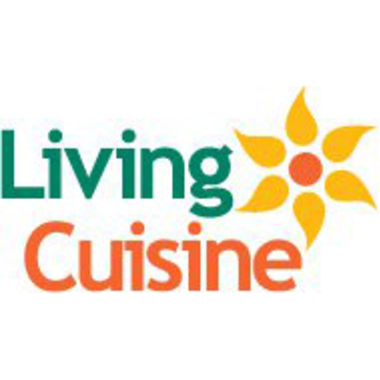 ---
124
Classes
549
Students
4
Reviews
Description
Established in 2008, Living Cuisine has offered Japanese cooking classes, Chinese cooking classes including Yum Cha cooking classes (Dim Sum Making) to over a thousand happy clients.
Our classes are designed for people who are interested in Japanese and Chinese home cooking. They are not aimed at chefs. Our approach is very hands-on and practical to boost participants' confidence to reproduce authentic dishes at home.
Corona took up Japanese cooking about 12 years ago when she was attracted to its light flavours and healthy characteristics. Her love for the cuisine prompt her to attend multiple cooking courses with Japanese teachers, the most significant one being the Japanese Cuisine Intensive Course for professional cooks offered by the Japanese Culinary Institute, Sydney. Here, Corona studied under master chef Naoki Nishimoto and completed the course in April 2009. In 2011 she also studied under Chef Eiichiro Yamada and Hiroshi Mizushima in Tokyo.
Corona is part of the Kansha Advisory Council that contributes to Elizabeth Andoh's cookbook "Kansha: Celebrating Japan's Vegetarian Traditions".
+ More
---
Terms & Conditions
Full payment is required in advance to secure your booking.
All dietary requirement e.g. vegetarian, gluten intolerant, food allergy, kosher, halal etc. will need to be communicated at the time of booking.
Subsequent change of date due to dietary reasons is subject to the refund policy.
+ More
Cancelation & Refund Policy
If you are not able to make to a class, you may elect another person to attend the class or otherwise we can elect to have the recipes forwarded to you.
The class fee is not refundable.
A "no show" on the day will result in no refund or entitlement to future classes.
Transfer to a later class, due to ANY reason, is subjected to availability and is not guaranteed.
- change of date more than 2 weeks (14 days) before the class : free of charge for the first time, $30 fee for the 2nd time onwards
- change of date in less than 2 weeks (14 days) before the class: 50% change fee
- change of date in less than 1 week (7 days) before the class: 75% change fee
- change of date or cancellation less than 2 days (48 hours) before the class: 100% cancellation or change fee.
If the minimum number for a class has not been met, the class may be cancelled. In this case, customers will be notified at least 2 days before the class.
In conditions of extreme heat in summer a class may need to be cancelled. We will endeavour to contact all customers as soon as possible after extreme weather forecasts have been published to arrange reschedule or offer credit towards a future class.
If a class needs to be cancelled in other unexpected circumstances, customers will be notified as soon as possible before the class.
+ More