Introduction to DIY Natural Skincare (Free Online Course)
---
---
Description
This online course is for you if you're interested in DIY natural skincare but don't know where to start or what it involves.
In this free course, you'll learn:
The pros and cons of DIY skincare
Natural skincare ingredients – what they are and where to find them
The basic principles and techniques of DIY skincare
Resources to get started
What students are saying:
"I really enjoyed Lily's free introduction to DIY skincare course, it made me realise DIY skincare is actually quite easy and very affordable." - Amy
"Lily is clearly very knowledgeable about the topic and –maybe even more importantly- I really feel that I can trust her on the delicate matter of safely using products on the skin.The explanations are very clear and thorough, the course is pleasant to watch, with nice photos and videos, it is well organised and has a very professional feel." - Jessica
"Lily really is such an expert in all things DIY beauty and her passion for the subject shows! My mum also really loves her website." - Chantell
"This e-training allowed me to really study at my own pace. Nothing is missing." - Cathy
"The course is informative with both videos and transcribed pdfs for printed copies. Minimal ingredients are used to make the skincare product. Worth giving this a go!" - Yen
+ More
Class Schedule
This is a free online course. It's self-paced: you decide when you start and when you finish
What you will learn
The pros and cons of DIY skincare
The basic principles and techniques of DIY skincare
Natural skincare ingredients – what they are and where to find them
What you will get
Access online at any time that is convenient to you
One (1) bonus lecture
Five (5) lectures, approximately forty (40) minutes in total
---
What to bring
Your enthusiasm
This is a self-paced online course, so you'll need a computer and internet access
---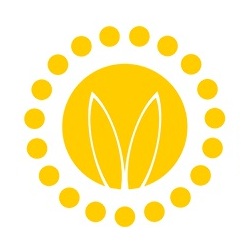 Dear Beautiful You,
By booking a workshop or course with me, you're making a big step towards a healthier and more natural way to take care of yourself. Thank you for trusting me to help you achieve that goal - I'm delighted to be part of your journey.
Mademoiselle Organic started as an online blog and is now a growing online community of people who share a common passion for healthy and organic beauty. Apart from the blog and social media activities, we also meet during workshops and when I run online courses.
I wasn't always convinced that organic beauty was the right option for me. Like many people, I used hundreds of conventional brands in the past to try and improve my health and skin condition. From harsh hormones to pharmaceutical creams, I've tried it all, and always with very limited results. Then, a few years ago, many things changed.
My mum got sick. It was breast Cancer, a word I write with a capital letter because it was a capital moment in my life and the life of my parents. At that moment, I chose the organic path that I am still following today. I stopped all contraceptive pills, threw away all household cleaning products with harsh chemicals, and I started reading about how to live a healthier lifestyle.
Now, a few years later, my mum is fine, but the past has taught us this: that being kind to our body is our own responsibility. And this is what Mademoiselle Organic is about. On my blog, in my courses and in my workshops, I share knowledge about organic beauty and DIY recipes. The most important thing for me is that I help you find informed solutions on how to take better care of your health and beauty.
Welcome to my world of organic beauty,
Aurélie (Lily)
+ More
---
Cancelation & Refund Policy
Group workshops are not refundable, but if you are unable to attend and cancel 1 week before your workshop date, you'll receive a credit to be used within 6 months on upcoming workshops and online courses.
Booking fees paid for private events (one-on-one and hen's events) are refundable if I am not available on your preferred dates.
+ More
---