Online Courses for School Groups and Teachers for Intermediates
---
---
Description
This online course called courses, exercises and evaluations is based on videos, reading exercises and listening tasks. We also offer grammar exercises. For the beginners course (A1, A2), the videos are subtitled in French with translation en English at times. The course is divided in several sections:
Lessons with Gilles
Exercices for learning
Evaluation called quiz
(Please note that the marks will be send directly to teachers in a given school upon subscription. Our perspective is based on the new task-approach which means that learners are given tasks to accomplish so each leçon offers an active learning contract. This e-learning site also offers a magazine(La Rainette) at three levels. This magazine is prepared by Gilles Berger (Maison de Ste Claire) and Norbert Boucard (Professeur à Besançon). The course (Leçon du jour) and the magazine are following the curriculum of the DELF (A1, A2, B1, B2). La Rainette helps students to develop their reading skills in French as a second language as well as listening skills and grammar. It reenforces the course at all levels.This e-learning material offers more: press reviews, lessons on specific topics (speaking about school, health, youth issues, etc), songs, and more listening exercises and grammar. We also offer a section for the Extension students who study the film "Neuilly sa mère". Note that since the site is still in building process, the material will come in due course. We are nevertheless open to comments and suggestions to make this site better for learners.
Please note that once you will have register your school and your classes (with your own page), marks from a given quiz will be automatically allocated to the name of the student, a particular class or a particular school. The annual subscription will allow students to access the totality of the e-learning classes we offer; so you choose your level and what you want to achieve.
We also offer "lesson à la carte" which means that teachers will be able to contact us if they wish to have a course on a specific topic (for example the issue of health among young people) and we will upload the new e-learning course within a week or ten days.
Please note that the" Neuilly sa mère" course is a very comprehensive e-learning material (Extension NSW 2014-2018) which will assist student to develop the necessary skills they will need for their examinations.
With the annual subscription, we offer 15 courses for Extension including the 12 extracts and their transcriptions as well as the whole transcription of the movie. Each prescribed issue is treated in depth with videos, songs, etc. We offer a series of monologues in mp3 and videos for students to practise.
+ More
What you will learn
Lessons with Gilles
Exercices for learning
Evaluation called quiz
What you will get
Videos are subtitled in French with translation en English at times.
---
Appropriate for
Intermediates Level
---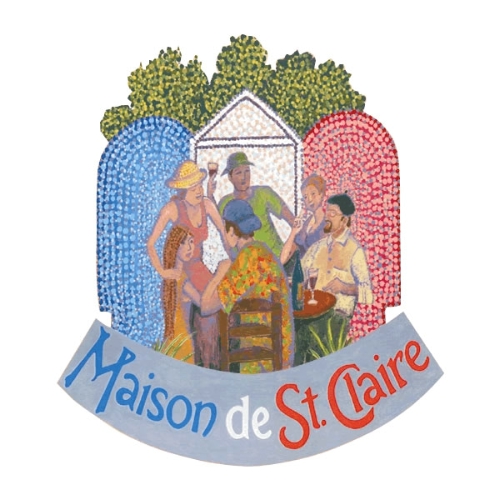 Gilles and Zarina Berger have created la Maison de St Claire to share their love of the best of French language and culture. In April 2000, Gilles and Zarina left the rat-race life they were leading, good jobs and house by the beach in Sydney, to live harmoniously with nature in a healthy environment, becoming self-efficient and eating fresh organic food. Bringing the expertise they both have and desiring to share their love of the Australian natural environment and promote the French culture and linguistic diversity of the world they brought la Maison de St Claire into being. Gilles and Zarina have three children, Adérina , Arman and Angéline.
Your Host, Manager of Linguistics and Primary on-line French Program Designer
Gilles Berger was born in Grandvillars, France, and migrated to Australia in 1986 for a post as a lecturer at Sydney University. He has a Bachelors Degree, Masters Degree and Postgraduate Diploma in Applied Linguistics and a Bachelors Degree in French Law. He also completed his PHD in applied linguistics receiving High distinction (Sciences du langage) His teaching experience is vast, with more than 20 years at the Centre of Applied Linguistics (CLA), University of Besançon, France, University of Sydney and Sydney Grammar School. He has also conducted workshops in French Learning for Specific Purposes, for business and private organisations. Gilles has created teaching materials that are used in schools and has published two novels. He just finished his PhD in applied linguistics (Sciences du langage) at the University of Franche-Comté, Besançon, France.
+ More