Tea Leaf Reading with Annie
---
---
Description
It's not just about drinking tea here at Mamor!
Add an experience in the ancient art of tea leaf reading to your high tea service.
Annie is an 8th Generation reader. She's best suited to large groups, she starts with a 10 min talk about the history of tasseomancy, or tea leaf reading. As a group activity it is often very entertaining for her to read everyone's cups to the whole group, or individually at a separate table.
Annie is $400 for a 2 hours and will ensure everyone gets a reading
For more information please contact Annie via teawithannie@outlook.com or facebook.com/teawithannie
+ More
What you will learn
A glimpse into your future
---
Appropriate for
An interest in the future
---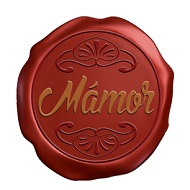 Mamor Chocolates originally founded by Hungarian food Scientist Dr Frederickson 2011. Recently acquired by Janet McKenzie in 2015 we continue a passion for artisan chocolates and fine Pastries. Specialising in High tea, the Salon boasts opulent and intimate European charm.
Chrisley Polomack, a competent pastry chef trained in France at Francois Rabelais, inspired by his Mother who was also a chef. Needless to say the skill and attention to detail needed for pastry is in his blood. He has worked globally in France, Japan and now Australia. His enthusiastic and warm personality will charm you as you are guided throughout his classes.
+ More