Adult Private Lesson: 10-Surf Lesson (Manly Beach)
---
---
Description
10-Surf Lesson
Our instructors are there to help you learn and provide advice on all questions related to surfing. As instructors we love our jobs. We hope that you will love surfing as much as we do.
Be warned it's not as easy as the pros make it look. In fact, there's an international comedian who states that it would be easier to eat handfuls of sand and drink a bucket of salt water!
In the company of Matt Grainger and his team of friendly, Surfing Australia qualified instructors, they make it as fun and easy as possible. Matt himself has been teaching surfing since 1983 and is more than qualified with many years experience competing in pro events as well as being Head Coach of the NSW team, Level 1 Presenter and current NSW and Northern Beaches Champion. The surf school team are all Surfing Australia Level 1 qualified instructors, all hold senior First Aid and Advanced resuscitation, have competed in ASP pro events and have a minimum of 5 years
+ More
Class Schedule
Private lesson blocks 1 hour per session long 1 person
What you will learn
Keen surfers who are after 1-on-1 or 2-on-1 coaching and training.
Have a stack of fun on the way.
Our instructors are there to help you learn and provide advice on all questions related to surfing.
What you will get
All equipment including surfboard suited to your abilities. For beginners we use soft, stable surfboard which are easy to balance, paddle, stand & surf on
Wetsuits and rash vests
Professional and friendly surf instruction
Change rooms and showers
Storage for your valuables
---
What to bring
Bring a swimsuit & towel
Don't forget a camera to document the fun you'll have
What to wear
Wear clothes suited to the weather on the day, and wear lots of sunscreen
---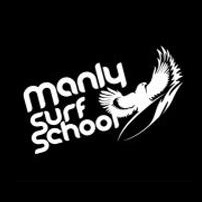 Learn to surf with Manly Surf School and Sydney Surf School, teaching surfing since 1983. Manly Surf School has been voted by Surfing Australia as the Number 1 Surf School in NSW.
Manly Surf School is still one of the top Surf schools within Australia. Due to its high staff training, quality (Rip Curl wetsuits, Softboards Australia and Famous Wax products) equipment, choice of excellent surf for learning.The school teaches beginners to elite. Currently training Australian Champions 2007 and World Title finalists as Laura Enever and Davey Cathals.
The school prides itself on having instructors that love surfing, that have and still do surf in surfing contests, and have a natural enthusiasm whilst teaching surfing. A high percentage of the instructors are current and ex-professional surfers. Matt and his team love nothing better than surfing big, perfect waves together at home and overseas. So grab that wetsuit, wax up your board and hit the surf with us.
Happy Surfing.
+ More