Mad Hatter's Tea - Great school holiday fun!
---
Next Available: 02 Oct 1:00PM
---
Description
We're all mad here
Tumble down the rabbit hole with Melbourne Flower School as we invite your children to enjoy an amazing adventure into the spectacular world of flowers with our Mad Hatter's Tea workshop.
Surrounded by a fantasy setting with vintage books, teacups and whimsical characters, complete with curious rabbits, ticking clocks and sweet treats, students will be guided through fully instructed tutorials. Throughout the duration of the workshop, students will create designs fit for any king or queen.
True magic is discovered when students work to create their very own Alice garden boxes. As we take them on a journey of wonder, working with roses painted red as well as other seasonal blooms. At the end of the workshop, students take home their own designs to marvel at long after the tea party has ended.
Children's parties are most welcome, however, personal catering is required.
+ More
Class Schedule
Duration: 2.5 Hours
What you will learn
Create their very own Alice garden boxes
Discover one's own creativity for a complete learning experience!
Your children will create designs fit for any king or queen
What you will get
Take home their own designs to marvel at long after the tea party has ended
All materials, apron, flowers and timber bases supplied
Children may sneak sweet treats (lollies) and drinks from our beautifully adorned table!
---
What to bring
Minimum age 5 years
Your imagination!
Your spirit of adventure!
What to wear
Casual (Closed shoes)
Appropriate for
Children aged 5-15
---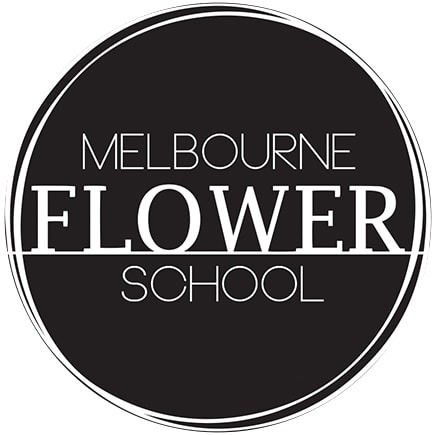 Founded by creative director, Kim Treherne Cardillo, Melbourne Flower School is located on the edge of the CBD.
Melbourne Flower School will assist you in inspiring your passion, and sparking your journey through the world of flowers. Infusing art with nature, Melbourne Flower School will teach you how to create an immense range of outstanding floral designs.
Every individual can be taught the key floristry techniques, and it is the mission of Melbourne Flower School to teach you the specific skills that will enhance your interest, or maybe even set you on an innovative career path.
The fully instructed classes are designed as step-by-step tutorials, and are conducted at the purpose-designed studio, located at 4-8 Parker St (Crn Whitehall St), Footscray. Within Santospirito Wholesale Flowers.
Floral designer, Kim Treherne Cardillo, believes that passion drives creativity. Throughout her classes, she will equip you with the skills and knowledge, which will allow you to embrace both.
Kim brings with her, 36 years of experience, starting her career in the industry when she was 15-years-old. Predominately self-taught, Kim progressed from working in various floral retail stores to successfully owning and operating her own businesses for over 25 years.
Also working within the wholesale flower industry, Melbourne Flower School, in collaboration with Kim Treherne Cardillo will give you the opportunity to grow your floral knowledge and further your creativity.
+ More