Lygon Street + Carlton Food Tour (Private)
---
---
Description
Carlton and Lygon Street have one of the strongest culinary histories in all of Melbourne. From earliest settlement times it has been a place where people from around the world have come to gather and eat together.
Today the heart of Italian food beats strongly in Carlton. C Cameron Smith will lead guests along this famous foodie strip to meet the storekeepers, taste their specialties and learn a little about Lygon Streets foodie history, stories and architecture.
Tastings and visits will include D.O.C for Italian specialty food, Gewürzhaus for awesome spice blends, Brunetti for decadent Italian cakes and sourdough breads at Baker D. Chirico.
There is also time to learn about great coffee, freshly made mozzarella and true free-range smallgoods. We will finish the tour with gelati (of course). A wonderful way to see the old and new in one of Melbourne's most famous 'eat streets'.
+ More
Class Schedule
This voucher covers up to 5 guests.
What you will learn
Discover the latest and greatest of Carlton's food stores and culinary icons
Learn about great coffee, freshly made mozzarella
Be guided to the best foodie stores in this wonderful neighbourhood
What you will get
Italian food samples at D.O.C. food store
Sample spice blends at Gewürzhaus
Visits to Brunetti to see (and taste) some amazing Italian cakes
Gelati (of course)
Enjoy sourdough bread at th eiconic Baker D. chirico bakery
---
What to bring
Cameras to document your experience
What to wear
Comfortable shoes and dress according to the weather on the day
---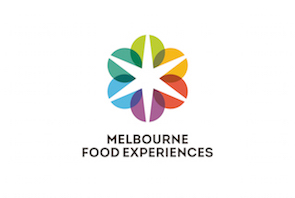 Melbourne is a dynamic city with food at it's very heart. A place where people are passionate about what they cook, eat and drink. A place filled with amazing produce markets, famous chefs, award winning restaurants, food stores galore and festivals dedicated to food and wine.
Melbourne Food Experiences is your entry point to a huge array of cooking classes, food tours, team building activities, staff events, functions and restaurant private dining. All are run in partnership with top local chefs, chocolatiers, pastry chefs, bakers, wine experts, restaurants, bars and cooking schools to offer an extensive range of food and wine experiences.
There are events for every occasion ranging from team based activities for corporate groups through to celebrations at restaurant private dining rooms. If you are looking for your very own cooking class, team building food event, champagne masterclass, beer tasting, Mexican food adventure or even chocolate making we have all of those and much more.
There are events for every occasion and every budget. We also keep you up to date with the latest Melbourne food and wine news with our blog, newsletters and social media activities.
+ More