The Melbourne Food Lovers Tour for Sunrise Cambodia
---
---
Description
Join the MFE team for a very special food tour of Melbourne to support the amazing work of the Sunrise Cambodia Charity.
Starting at Queen Victoria Market we will be introduced to the top foodie retailers to enjoy tastings of amazing coffee, handmade Greek dips, Turkish pastries, oysters and the best seasonal produce.
We will make a pitstop at the renowned Books for Cooks store, Melbourne's best place to find new and old books about wine, food and the culinary arts.
Next up we make our way by tram to the beautiful arcades and alleys that define modern Melbourne to enjoy stunning handmade chocolates at the Ganache Chocolate Salon and visit the Gewürzhaus spice store to learn about native Australian ingredients.
The tour will discover hidden lanes lined with cafes and restaurants before making our way into Chinatown where we enjoy handmade Chinese egg tarts and authentic Indian samosas.
Then onto Spring Street for an opportunity to visit an underground maturation cellar and taste the best farmhouse cheeses.
Our final stop is to enjoy the best seasonal artisan-made gelato at Villa Primavera.
We also have foodie giveaways for all attending as a special thank-you for supporting this amazing charity and the work they do.
The MFE guides will be volunteering their time and proceeds from each ticket sold will go to support the amazing work of Sunrise Cambodia.
Sunrise Cambodia is a world-class charity working on the ground in Cambodia to give much-needed help to at-risk kids, struggling families and poor communities in some of the most poverty-stricken provinces of the country. The charity began as an orphanage almost a quarter of a century ago after founder Geraldine Cox AM rescued a group of war orphans trying to survive in the jungles of the Cambodian-Thai border. Sunrise Cambodia has since grown to support whole communities through sustainable community development. With a team of over one hundred local Khmer staff and your incredible donations, Sunrise Cambodia works with community leaders every step of the way to give them the help they need to thrive, not just survive: clean water, sanitation, safe homes, healthcare and education.
Find out more about Sunrise Cambodia here.
"This was a fabulous tour, I learnt so much about some more hidden secrets of Melbourne. Great knowledge of history, food options and vendors at the Queen Vic market. A really good balance of places visited, tastings, (loved the bookshop!), whilst contributing to such a worthwhile cause." Cathy, Melbourne
+ More
What you will learn
Taste and learn about Queen Victoria Market
Explore the best food stores of Melbourne
Lots of wonderful tastings
What you will get
Raise funds for Sunrise Cambodia
---
What to wear
We recommend guests wear comfortable shoes and dress according to the weather on the day.
---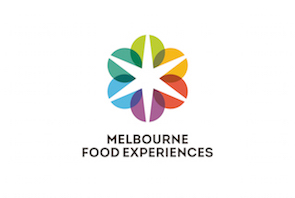 Melbourne is a dynamic city with food at it's very heart. A place where people are passionate about what they cook, eat and drink. A place filled with amazing produce markets, famous chefs, award winning restaurants, food stores galore and festivals dedicated to food and wine.
Melbourne Food Experiences is your entry point to a huge array of cooking classes, food tours, team building activities, staff events, functions and restaurant private dining. All are run in partnership with top local chefs, chocolatiers, pastry chefs, bakers, wine experts, restaurants, bars and cooking schools to offer an extensive range of food and wine experiences.
There are events for every occasion ranging from team based activities for corporate groups through to celebrations at restaurant private dining rooms. If you are looking for your very own cooking class, team building food event, champagne masterclass, beer tasting, Mexican food adventure or even chocolate making we have all of those and much more.
There are events for every occasion and every budget. We also keep you up to date with the latest Melbourne food and wine news with our blog, newsletters and social media activities.
+ More