Like weely giveaways? Like exclusive classes? Like special offers?
Then your'll love our Newsletter!
Description
This workshop is for beginner photographers who want to master their DSLR camera and improve their photography.
Photography is becoming more open and accessible to every one. Every mobile device has a camera built in. Our lives are becoming documented in images that are shared in social networks online. More people are interested in improving their photography to take better photos, whether it is of their family, friends, their city or the places they travel to, whether it is just for their own collection or to post online and share with their friends.
Have just got your first DSLR or have you have had it for a while but only been shooting in auto mode? If you want to learn how to use your camera to create better images, then this workshop is perfect for you. As we cover each topic we'll take our cameras and practice applying it in the field.
Our goal will be to capture images using the different modes and settings of the camera so that we have an understanding of what each does, when to use them and to start to develop control over the images that we create. We will also look at the fundamental principles of composition so that you can begin applying your knowledge to improve your photography and learn to find that great shot in every situation.
By the end of this workshop you should know all the essentials of how to use your camera to take better photos in any situation.
Topics that we'll be covering:
Understanding the various modes of the camera
Using aperture, shutter speed and ISO for correct exposure
Auto-focus modes
Metering for correct exposure
Checking your exposure by using the histogram
White balance- capturing accurate colours (or creative use)
File types - RAW vs JPEG
Basic principles of composition
+ More
What you will learn
Confidently use all the essential functions of your DSLR
Understand the fundamentals of photography
Improve your photography and take better photos in any situation
---
What to bring
DSLR camera
Basic lens
Charged battery
Memory card with enough free space
Your DSLR instruction manual
Note taking stuff: tablet/laptop/pad and pen
What to wear
Weather appropriate casual clothes
---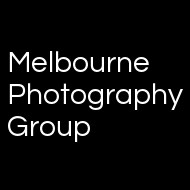 The Melbourne Photography Group is for people who love taking photos, interested in developing and sharing their passion for photography, networking with other creatives, gaining experience and expanding their portfolios.
We welcome all people interested in any style of photography from landscape to fashion or from night photography to HDR. We also welcome all people interested in the fashion industry including models, makeup artists, hairdressers and stylists.
Do you wish you could take better, more creative photographs?
Do you want to learn more about photography?
Maybe you've just got a new camera and want to learn how to use it.
Whether you are a beginner, passionate amateur or seasoned pro the Melbourne Photography Group is for you!Our group events include:
Photography workshops
Group photo shoots
Photo tours, walks and events
Social networking events for creatives
Our photo shoots are organised with an emphasis on production design including hair, makeup, styling, location/set design and lighting. We use professional hairdressers, MUAs, designers, stylists and models and also give aspiring models and photographers and opportunity to work together.
Come along to our events, have some fun, make some friends, develop your skills, build your portfolio and create some great images.
Join us today and let's take our photography to exciting new levels!
+ More