Kid's Hand Weaving with Elizabeth Syndercombe
---
Next Available: 02 Oct 3:30PM
---
Description
This fun and relaxed hand weaving workshop series is aimed at children and teenagers of Year 2, through to Year 7.
The weaving workshop aims to introduce an appreciation and understanding of woven textiles – from ancient handmade cloth to high tech engineering and space age textiles, through experiencing weaving first hand, yourself.
We'll have discussions and reflection on fibres, textures and colours within the world of woven textiles – while creating your own simple yet beautiful weaving.
The outcome of this Workshop series is to weave a beautiful textile panel. With the panel you will be able to create a beautiful cushion cover or bag using your woven panel as the centrepiece in your cushion cover or bag.
Elizabeth will sew up your cushion cover or bag once your panel is complete ready for the final workshop 4.
If you'd like to sew up your own cushion cover or bag, Elizabeth will give you clear guidance about how to do this by hand or sewing machine.
+ More
Class Schedule
Workshop 1: Monday 2 October 2017
Workshop 2: Monday 9 October
Workshop 3: Monday 16 October
Workshop 4: Monday 23 October
What you will learn
What is the process involved in weaving textiles – from fibre to cloth?
An Introduction to the basic weaving process, with demonstrations of yarn making on a drop spindle and spinning wheel, and then weaving technique on a loom.
How to weave a beautiful textile panel, using woollen yarn of vibrant colours. The woven panel will be approximately 24cm x 17cm in size. How to use your weaving as a decorative panel to make a beautiful cushion cover, bag or your own project design. Knowledge and skills to apply the same weaving process independently to design another project at the conclusion of the workshop series.
What you will get
Instruction in basic weaving technique.
One-on-one guidance for all stages of the workshops.
Tools for the weaving project: prepared cardboard loom (27cm x 19cm), weaving 'shuttle' needle. Selection of beautifully coloured and textured yarns with which to weave - ranging from wool, cotton and bamboo.
---
What to bring
Feel free to bring a snack and drink to keep energy up during the workshop.
Please do not bring allergy inducing foods such as peanuts, thanks.
What to wear
Comfortable clothes are perfect.
Appropriate for
Beginners to advanced level
Workshop Start
As this is an afterschool Workshop series, weaving time is from 3:45 – 5:15. Students are welcome to arrive from 3:30pm.
---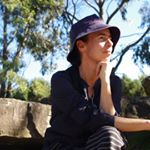 Elizabeth Syndercombe is passionate about spinning and weaving textiles – particularly enjoying working with fibres such as wool, silk and linen. Elizabeth's small business Melbourne Weaving Workshop has grown out of a desire to create beautiful cloth and textiles as well as a desire to share her skills and appreciation for textiles.
Elizabeth enjoys sharing her delight in the design, weaving and joy of making - that's how these hand weaving workshops have come about.
In her recent Artist in Residency at Caulfield Grammar School – Malvern Campus, she worked with the Specialise Art Teacher and the Years 1 to Years 4. Every student created beautiful hand woven projects and small tapestries expressing the Australian landscape.
With a background in architecture she brings a love of environmentally sensitive design, and attention to detail in the making of utilitarian objects that are useful and loved for years to come.
Previous President of Box Hill Spinners and Weavers
Elizabeth has a Working with Children Check
+ More
---
Cancelation & Refund Policy
On occasion, Melbourne Weaving Workshop is forced to cancel a weaving workshop due to low booking numbers. We prefer not to do this, as we too are looking forward to weaving workshops and sharing the excitement with attendees. However if we do not cover our costs we cannot run the workshop.
On occasion where Melbourne Weaving Workshop must cancel a workshop, enrolled participants will be notified 24 hours or more prior to the scheduled workshop and will receive a credit for a replacement workshop or a refund as required.
We are unable to provide a refund due to change of mind.
+ More
Terms & Conditions
Cancellations of Bookings Policy
If notice is provided seven or more days prior to the start of a weaving workshop or workshop series, an administration fee of $10 is required.
Cancellations or changes made with less than seven days' notice before the start of a weaving workshop or workshop series, will forfeit 50% of the paid fee.
Cancellations or changes made less than 48 hours prior to a weaving workshop or workshop series commencement will forfeit the full fee paid.
If you miss the second or subsequent sessions of a workshop series, you cannot be reimbursed for that session.
Transfer of your workshop booking to a friend or family is acceptable, and can be arranged and confirmed with Melbourne Weaving Workshop prior to a workshop series or individual workshop commencing.
Payment Policy
Weaving workshops with Melbourne Weaving Workshop are frequently fully booked; therefore we require full payment at the time of booking to secure your place, thank you.
Payment can be made conveniently online with credit card or in person via cash, EFT or credit card.
Unfortunately, we cannot hold or pencil in places tentatively without payment.
+ More
---