Brisbane (2 Day Weekend Escapes)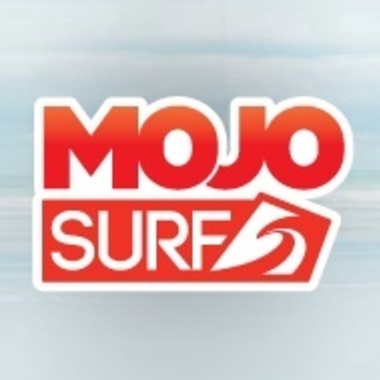 ---
---
Description
Escape the hustle and bustle of the city and get away for a relaxing weekend with Mojosurf at either the hip and happening surf town of Byron Bay or Australia's #1 surf camp, Spot X. By day you'll be learning to surf on uncrowded beaches, and by night you'll be relaxing (or partying) around the campfire under the stars. If you're in Brisbane or the Gold Coast choose to spend your weekend in Spot X or Byron Bay. If you're in Byron, head to Spot X!
Awesome 2 day weekend escape to Spot X Surf Camp or Byron Bay
Live the laidback Aussie surf lifestyle
Activities galore: learn to surf, lounge on the beach, skydive, play volleyball, party, explore the beautiful surroundings.
Our Surf Camp at Spot X is within a 1 minute walk of the beach and 10 minutes in Byron Bay.
Our expert surf instructors will get you up and riding waves in no time!
+ More
Class Schedule
Friday (time and date to be confirmed)
What you will learn
Learn to surf, lounge on the beach, play volleyball, party, explore the beautiful surroundings
Wave etiquette, paddling, push up and pop up techniques, as well as riding waves and balancing
A complete learning experience!
What you will get
Accommodation- 2 nights at Mojosurf camp Spot X or Byron Bay
Lessons- 3 surf lessons at Spot X or 2 lessons at Byron Bay
Transport- Return coach transport
Food- All meals at Spot X / breakfast & dinner at Byron Bay
Free time- Explore the surrounds
Equipment- Surfboards & wetsuits
---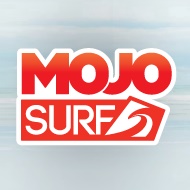 TWO AUSSIE MATES Nat and Dan were born and bred surfing on Australia's East Coast. They met in the surf and shared the same dream to give up their day jobs and enjoy a life of fun, surfing, adventure, travel and meeting new people.
In 1998 the guys turned their dream into a reality with the creation of the guided Mojosurf adventure cruising the coast between Sydney and Byron Bay. Life could not be any better, meeting new people, surfing every day, teaching surfing, travelling to the best surf spots, eating great food, having fun nonstop day and night, and living the dream!
Word spread that the best way to learn surfing and experience the surfer's lifestyle was to catch a ride with Mojosurf and let the good times roll.
Mojosurf's strong belief that everybody should experience surfing, the lifestyle and the culture in a fun and safe way has seen them grow into one of the world's leading surf tuition, travel and adventure groups.
Mojosurf now operates surf schools, guided surf adventures and surf camps in awesome surf locations like Australia's East Coast between Sydney and Byron Bay; Raglan in New Zealand; and Bali and beyond.
We invite you to come live the dream with Mojosurf, we'll induct you into the surfing lifestyle and culture, and welcome you into the Mojo family.
+ More