Like weely giveaways? Like exclusive classes? Like special offers?
Then your'll love our Newsletter!
Description
Greeks are renowened for the variety and delicious vegan and vegetarian dishes they have. Most Greeks eat a vegetarian and or vegan diet for at least 1/3 of the year, due to religious reasons.
This class will teach you different ways of using vegetables, other than just steaming them. They are fresh, healthy and very tasty, even kid friendly. These dishes are a meal on their own or can be served as an entree or an addition to any meat or fish of your choice.
We will be making dolmades and other stuffed vegetables, bourghal wheat pilaf with Greek yoghurt and eggplant bake. This class will take approximately 3 hours.
+ More
What you will learn
increase your vegetarian repertoire
learn how to use and cook certain vegetables other than steaming
increase your vegetable knowledge and learn what vegetables Greeks use
What you will get
a feast of the food cooked with a glass of wine
recipes of the food prepared on the day
---
What to wear
casual comfortable clothes and closed shoes.
---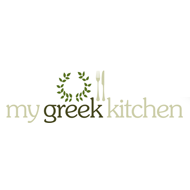 My name is Nicoletta (Niki) Louca and I look forward to assisting you learn about Greek cuisine and cooking. It is so much more than souvlaki and baklava.
From a very young age my sisters and I were always encouraged (actually forced) to learn to cook from our mother and grandmother. Growing up in a Greek-Cypriot household, it was "our duty" to learn to cook. We were taken to farms to get fresh milk,then take it back home to make fresh haloumi cheese and 'anari' – ricotta cheese.
I then decided I should do something with this passion, so I opened my own café and catering business from scratch. I did that for a number of years and have since sold the business. I am still involved with food, by way of private catering and private teaching in Greek cooking.
+ More
---
Terms & Conditions
Please find a list of our Terms and Conditions below:
Class sizes are limited so bookings are essential.
Class durations are specified in each day
Full payment must be made at least two weeks before the scheduled class.
Places in the class are confirmed upon receipt of full payment on a first in first serve basis.
Payment will not be refunded for cancellations made within ten days of the class commencing.
Transfers to another class must be made ten days prior to the class that you were booked to attend.
However, you are welcome to send someone in your place if you are unable to attend your class.
If due to exceptional circumstances a scheduled class does not run we reserve the right to change the date of the class or to cancel it. A full refund will be given.
Minimum of 6 people required to run classes.
+ More
---