Drum Class (30-min Private Lesson)
---
---
Description
We will guide you through the fundamentals & knowledge about drumming techniques. You will learn beginner drumbeats, basic drum fills, and more valuable lessons.
Our staff
Luke Keanan-Brown
Luke Keanan-Brown is currently teaching at the My Drum School® Five Dock studios.
+ More
Class Schedule
Duration: 30 Minutes Wednesdays 4:00pm - 7:00pm
What you will learn
Learn beginner note reading, beginner drums rhythm and technique
Explore the different drums genres available to a drums player like contemporary, rock, pop, metal, classical etc
A complete learning experience
What you will get
Expert tuition from an expert coach!
---
Appropriate for
Open level
---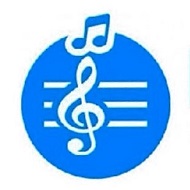 My Guitar School® (MGS) has been in operation for over 16 years and is Sydney's leading provider of group guitar tuition.
Our after hours teaching studio is located on Level 1, 135 Kings Rd Five Dock and we also provide group guitar lessons for students at Marist College Eastwood.
We are expanding our scope and introducing vocal & piano lessons, along with a Modes & Music Theory Course at our Five Dock Studios.
The goal of My Guitar School® is to provide affordable and quality lessons for all ages and levels of experience.
Our passion is to see the students of MGS learn more than just play a musical instrument, but we want everyone to have fun and enjoy the whole learning experience.
Together with all the MGS teachers, our desire is to inspire, motivate and build confidence and character in the lives of all our students which they can then take with them into their everyday lives.
+ More
---
Cancelation & Refund Policy
ENROLMENT / DISCONTINUATION OF ENROLMENT
1. Student is enrolled with MGS MUSIC SCHOOL until discontinuation of enrolment is advised in writing.
2. A minimum of TWO WEEKS notice is required in advance of a student's discontinuance of lessons.
3. A penalty fee of $33 will be given if discontinuation of enrolment is not advised within two weeks of discontinuation.
4. No refunds will be given (unless there are exceptional circumstances as determined by MGS MUSIC SCHOOL)
PAYMENT / INVOICING
1. Invoices are emailed to parents/students at the beginning of the Term. Tuition fees are payable by the due date specified in each invoice.
2. Failure to pay an invoice by the due date will result in a late fee of $35 being charged unless a prior arrangement has been organised.
3. All invoices which remain overdue by the end of the Term will automatically be referred to a debt collection agency who will then take action to recoup all monies owed.
4. Payment is accepted by credit card, cash, cheque or electronic banking only. A receipt will be issued for payment of tuition fees. In the event of a cheque being dishonoured, the parent/student will be responsible for meeting any bank charges incurred
5. DIRECT DEBIT - You will receive 5% off your invoice when paying tuition fees by direct debit.
+ More
Terms & Conditions
TERMS & CONDITIONS OF BUSINESS
PARENTS, GUARDIANS AND STUDENTS AGREE TO ABIDE BY THE FOLLOWING TERMS AND CONDITIONS:
LESSONS
1. Tuition is given by the Term to coincide with the NSW School Term, unless otherwise specified in the student's individual invoice. No refunds or credits will be given to students that are unable to attend a lesson.
2. Group Lessons are 60 minutes in duration. Private lessons are 30 minutes in duration unless otherwise specified.3. If student cannot attend a lesson, notice must be given either via email: (mail@myguitarschool.com.au), SMS: (0450 448 377) or Phone: (1300 853 566).
+ More
---