Like weely giveaways? Like exclusive classes? Like special offers?
Then your'll love our Newsletter!
Introduction to Glazes & Firing Kilns Wednesday 6.30pm-9pm
---
---
Description
Would you like to know more about glazes but don't know where to start?
In this six week course students will be introduced to the basics of glaze theory and how to develop a range of glazes. Students will learn about the composition of glazes, types of glazes and their purposes. The steps on how to mix glazes, handle raw materials and safe studio practices will be covered. Students will be taught methods on how to create, develop and blend glazes, how to introduce colour, glaze application and troubleshooting common glaze problems. This course will also cover the basics of firing ceramics, with an emphasis on electric kilns, looking at firing cycles, 'heatwork', loading kilns and kiln safety. This course will focus on stoneware glazes.
Week 1 - In this first session students will learn what clay and glaze are and their main ingredients. There will be discussion on the purposes and types of glazes and an overview on the history of glazes. Students will be made aware of health and safety issues when working with glaze and raw materials. In this first week students will make test tiles and select a glaze to make the following week.
Week 2 - The process of bisque firing will be discussed in relation to glazes. Students will develop an understanding of the variables involved in glaze results, such as temperature, clay body and application. Handling raw materials will be discussed in greater detail as students make their chosen glaze, learning how to weigh, sieve and mix. Material Safety Data Sheets (MSDS) and methods for recording glaze testing will be discussed.
Week 3 - Results from the previous week will be discussed. An explanation of colouring glazes, using oxides and stains, will be discussed. Students will learn the steps involved in conducting a line blend, a method for testing glaze materials to achieve a range of results. Students will conduct their own line blend.
Week 4 - Results from the previous session will be discussed. In this session students will gain an understanding of the different kilns available for use, fuels used and different firing effects. There will be a discussion of the types of kilns used at Northcote Pottery Supplies and the characteristics of electric kilns. Students will learn about kiln shape and size, elements, packing kilns, temperature controllers, heatwork, cones and kiln safety.
Week 5 - In this session students will gain an understanding of different glaze application methods, such as dipping, pouring and brushing and cleaning the bases of forms. There will be discussion of common glaze problems and troubleshooting. Students will have the opportunity to experiment with different application methods on their own forms.
Week 6 - Results from the previous session will be discussed. The tutor will recap what has been covered in the course, with the opportunity for questions and further discussion. Students will be made aware of important sources of information for glazes and health and safety.
Tutor Profile Glenn England
Glenn England has been teaching ceramics for the past 27 years. She has recently retired, moved to the Dandenong Ranges and re-established her studio there. Glenn started her formal ceramics training in 1981 at Bendigo School of Mines. In 1985 she completed a Bachelor of Arts (Ceramic Design) at Monash University, Caulfield and in 1996 a Graduate Diploma of Visual Arts (Ceramics), Monash University. Over 35 years Glenn's ceramics have been an ongoing narrative of her experiences, interests and inspirations. She is currently enjoying the freedom to explore her environment and make a body of work evoking a sense of time, place and memory.
+ More
What you will learn
What constitutes a glaze and how to develop glazes
The processes involved in firing electric kilns
Safe studio practices
What you will get
Practical knowledge of how to develop glazes
Practical knowledge of how electric kilns work
A range of glaze recipes to take home
---
What to bring
Notepad and pen, a must!
Apron
What to wear
All workshops are hands on, wear appropriate clothing. Covered shoes are a must.
---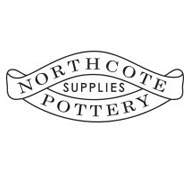 At Northcote Pottery Supplies we sell quality pottery materials including clay, glaze, tools and kiln products. We also offer a broad range of short courses, workshops and masterclasses for those wanting to expand their knowledge of ceramics. We are proud to house SMALLpieces, a retail space offering a wide variety of hand crafted ceramic ware produced by Australian artists and provide oppotunities through our resident artist, studio access and membership programs and firing service. All of these areas come together to promote ceramics, educate and inspire.
All Northcote Pottery Supplies tutors have extensive experience in their field and are experienced teachers. Our workshops are designed to cater to a variety of skill levels and all workshops are suitable for beginners to more experienced levels.
For more information on our range of supplies, educational program or other services call 9387 3911 or visit www.northcotepotterysupplies.com.au
+ More
---
Terms & Conditions
Please take the time to read through our conditions before you make your booking.
BOOKINGS & CANCELLATIONS
To secure your place in a course or one-day workshop we require full payment at the time of booking.

Payment can be made in store, over the phone, online, or by direct deposit.

Cancellations will forfeit the full fee. However, you may find a replacement to take your place.

We are unable to transfer bookings or offer make-up classes under any circumstances.

A minimum of five people are required to run courses and one-day workshops. Northcote Pottery Supplies reserves the right to cancel a class if the minimum number of bookings is not reached. You will be notified at least one week prior to the class if cancellation is deemed necessary.
Requirements
Courses: Course fees include all materials and firing costs for the course. When collecting work after the completion of the course please bring your own box and packaging material.
One-Day Workshops: One-day workshop fees include all materials required for the workshop, unless otherwise stated in workshop outlines. Firing is NOT included in all one-day workshop fees, unless otherwise stated in the workshop outline. Northcote Pottery Supplies Firing Service is $9.00/kilo (minimum 2 kilos). Please bring your own box to take home work in progress.
Clothing: All course and workshops are hands on, please wear appropriate clothing (that you are prepared to get dirty!), covered shoes are essential.
Bring: YOUR OWN TOWEL AND/OR APRON TO CLASS. This is especially important for wheel throwing courses and workshops.
Firing of work: We take extreme care with your work but accidents do happen and we are unable to guarantee that all your work will be successfully fired.
Work created: items created during a course or workshop will be kept for one month from the last day of the course. If work is not collected within this time it will be disposed of.
Returning students: Students who are returning (directly from the previous course) are eligible for a 10% discount on the course fee. This applies to four and six week courses only. It is the responsibility of the student to inform staff they are eligible for this discount when making payment. We are unable to give retrospective discounts.
Refreshments: Tea and coffee are freely available all day. Saturday workshops tend to work through the lunch break please consider bringing your lunch to maximise contact with the tutor. There are also cafes located on Lygon Street within, short walking distance from Northcote Pottery Supplies.
Parking: Angle parking is available across the road from Northcote Pottery Supplies. Be careful not to park in time limited spaces.
Tutors: All Northcote Pottery Supplies tutors have extensive experience in their field and are experienced teachers. Our workshops are designed to cater to a variety of skill levels and all workshops are suitable for beginners to more experienced levels unless otherwise stated in the outline. Our workshop tutors actively seek feedback from participants during class. If you have further questions about our workshops please contact us on 03 9387 3911 or email info@northcotepotterysupplies.com.au
Mailing List: When you book into a course with Northcote Pottery Supplies you will be added to our mailing list and be notified of upcoming courses, one-day workshops, masterclasses and special events. You are able to unsubscribe at any time.
NORTHCOTE POTTERY SUPPLIES
142 - 144 WESTON STREET BRUNSWICK EAST 3057
(Phone) 03 9387 3911 (Fax) 03 9387 4011
info@northcotepotterysupplies.com.au
www.northcotepotterysupplies.com.au
+ More
---