Like weely giveaways? Like exclusive classes? Like special offers?
Then your'll love our Newsletter!
Wheel Throwing Monday 6.30pm-9pm
---
---
Description
Learn the age-old technique of forming pots on the wheel with an experienced tutor. In this six week course (one class per week) you will learn the fundamental skills of wheel throwing. This will include centring clay on the wheel, throwing cylinder and bowl forms, and turning. You will also be introduced to a range of decorative techniques, including underglaze colours, glaze and tissue transfers. At the completion of the course you will have your own glazed pots and bowls to take home and use. This course is ideal for beginners.
The cost of this course includes one bag of clay (buff stoneware), use of wheel and tools, firing, and materials for decorating and glazing. Our pottery supply shop stocks a wide variety of products you may wish to explore further and is open during business hours. This course will have a maximum of 10 students.
Please bring along your own towel and/or apron.
Note: There is no class on Labour Day, Monday 9 March.
Claire Johnson Tutor Profile
Claire Johnson has worked in the ceramic industry for the past 14 years. Having studied ceramics at Chisholm TAFE she went on to become a facilitator of children's clay activities for Clayplay Inc as well as tutoring VCE students and groups with acquired brain injuries. She has worked for commercial manufacturers including Robert Gordon and Clayworks and has undertaken commissions from companies such as TXU and Heatmaster. Currently Claire is working in her own studio at the foot of Mt Dandenong creating a range of wheel thrown graphic pots.
+ More
What you will learn
How to centre clay on the wheel
How to throw and turn cylinder and bowl forms on the wheel
How to glaze and decorate your pieces
What you will get
The fundamental skills of throwing
Glazed and finished cylindrical forms and bowls to take home
---
What to bring
Towel and apron are essential
What to wear
This course is hands on, wear appropriate clothing. Covered shoes are a must.
---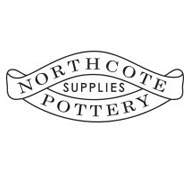 At Northcote Pottery Supplies we sell quality pottery materials including clay, glaze, tools and kiln products. We also offer a broad range of short courses, workshops and masterclasses for those wanting to expand their knowledge of ceramics. We are proud to house SMALLpieces, a retail space offering a wide variety of hand crafted ceramic ware produced by Australian artists and provide oppotunities through our resident artist, studio access and membership programs and firing service. All of these areas come together to promote ceramics, educate and inspire.
All Northcote Pottery Supplies tutors have extensive experience in their field and are experienced teachers. Our workshops are designed to cater to a variety of skill levels and all workshops are suitable for beginners to more experienced levels.
For more information on our range of supplies, educational program or other services call 9387 3911 or visit www.northcotepotterysupplies.com.au
+ More
---
Terms & Conditions
Please take the time to read through our conditions before you make your booking.
BOOKINGS & CANCELLATIONS
To secure your place in a course or one-day workshop we require full payment at the time of booking.

Payment can be made in store, over the phone, online, or by direct deposit.

Cancellations will forfeit the full fee. However, you may find a replacement to take your place.

We are unable to transfer bookings or offer make-up classes under any circumstances.

A minimum of five people are required to run courses and one-day workshops. Northcote Pottery Supplies reserves the right to cancel a class if the minimum number of bookings is not reached. You will be notified at least one week prior to the class if cancellation is deemed necessary.
Requirements
Courses: Course fees include all materials and firing costs for the course. When collecting work after the completion of the course please bring your own box and packaging material.
One-Day Workshops: One-day workshop fees include all materials required for the workshop, unless otherwise stated in workshop outlines. Firing is NOT included in all one-day workshop fees, unless otherwise stated in the workshop outline. Northcote Pottery Supplies Firing Service is $9.00/kilo (minimum 2 kilos). Please bring your own box to take home work in progress.
Clothing: All course and workshops are hands on, please wear appropriate clothing (that you are prepared to get dirty!), covered shoes are essential.
Bring: YOUR OWN TOWEL AND/OR APRON TO CLASS. This is especially important for wheel throwing courses and workshops.
Firing of work: We take extreme care with your work but accidents do happen and we are unable to guarantee that all your work will be successfully fired.
Work created: items created during a course or workshop will be kept for one month from the last day of the course. If work is not collected within this time it will be disposed of.
Returning students: Students who are returning (directly from the previous course) are eligible for a 10% discount on the course fee. This applies to four and six week courses only. It is the responsibility of the student to inform staff they are eligible for this discount when making payment. We are unable to give retrospective discounts.
Refreshments: Tea and coffee are freely available all day. Saturday workshops tend to work through the lunch break please consider bringing your lunch to maximise contact with the tutor. There are also cafes located on Lygon Street within, short walking distance from Northcote Pottery Supplies.
Parking: Angle parking is available across the road from Northcote Pottery Supplies. Be careful not to park in time limited spaces.
Tutors: All Northcote Pottery Supplies tutors have extensive experience in their field and are experienced teachers. Our workshops are designed to cater to a variety of skill levels and all workshops are suitable for beginners to more experienced levels unless otherwise stated in the outline. Our workshop tutors actively seek feedback from participants during class. If you have further questions about our workshops please contact us on 03 9387 3911 or email info@northcotepotterysupplies.com.au
Mailing List: When you book into a course with Northcote Pottery Supplies you will be added to our mailing list and be notified of upcoming courses, one-day workshops, masterclasses and special events. You are able to unsubscribe at any time.
NORTHCOTE POTTERY SUPPLIES
142 - 144 WESTON STREET BRUNSWICK EAST 3057
(Phone) 03 9387 3911 (Fax) 03 9387 4011
info@northcotepotterysupplies.com.au
www.northcotepotterysupplies.com.au
+ More
---