Adaptive Leadership: learn to innovate in complexity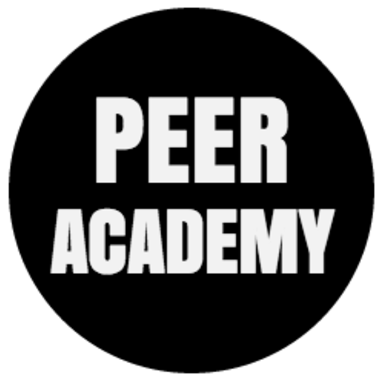 ---
---
Description
WHY should you attend?
So you don't think you're a leader? Traditional notions of leadership of one person - the leader, endowed with extraordinary 'special' qualities no longer cut it in the world we live in. The complexity of the challenges and opportunities we face today require us to think about leadership as a practice, something we do not someone we are. Being able to adapt to face new realities is core to our survival both personally and organizationally. Adaptation happens all the time but often benefits the few not the whole. Learn the basics of the practice of adaptive leadership to be able to influence adaptation which can lead to positive social, economic and environmental impacts.
HOW will the class run?
The session will be highly experiential and interactive. You will experience and unpack the difference between authority and leadership. I will present content on basic principles of adaptive leadership with a framework on how to diagnose if you are facing an adaptive as opposed to a technical leadership challenge. Come with a current leadership challenge in mind that you want to work on. You will then practice exercising leadership by working in small groups to apply the content to each leadership challenge through a short structured process. Most importantly, you will leave with a transferable model to start helping you/your organization solve your own problems
WHAT will you learn?
You will gain awareness and insights into: The adaptive leadership model; Understand the difference between when you are in a role of authority and when you need to exercise leadership
You will have practical skills in diagnosing the leadership challenge you might be facing
You will have the opportunity to reflect on your personal/organizational leadership challenge and receive feedback and insights from others to help you make progress
You will learn the art of making multiple interpretations to test hypotheses about what leadership challenge you and your team members are facing
WHO is it for?
Suitable for professionals from all sectors who are trying to make change or take action on an issue or challenge they care about. Come with a challenge or opportunity that you want to make progress on. Class requires an openness and willingness to challenge yourself and be challenged.
About Liz Skelton
I have been privileged to create, develop, lead, manage and grow social change organisations in Scotland and Australia. This has led to me developing the leadership capability of corporate, government and community sectors to address our most difficult social issues. I have facilitated positive outcomes among diverse systems and people, increased their awareness of change and complexity and helped organisations solve their own problems. Through travelling, living and working in many different countries I have learned and been enriched by the wisdom diversity brings. I keep striving towards building awareness and finding leadership solutions to create leadership and social change that's better not just for the few, but for us all.
Organisation: The Adaptive Practice Position: Director The Adaptive Practice; Co-Author of The Australian Leadership Paradox: What it takes to lead in the lucky country. Allen & Unwin 2013
+ More
---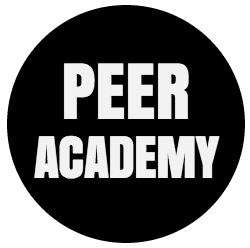 Peer Academy inspires change through peer-to-peer learning. Our goal is simple, to bring together innovators and collaborators across Corporate, Government and Not For Profits who are passionate about accelerating change in their organisations.
+ More