Design thinking as a creative problem solving process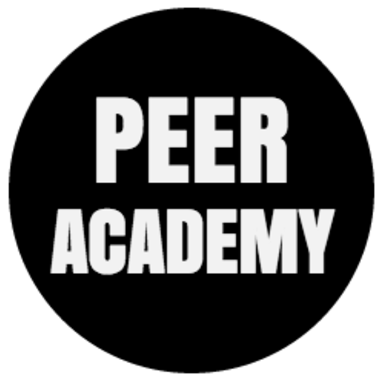 ---
---
Description
WHY should you attend?
What is design thinking? Why has design become such a big thing lately? In this class, you will learn about the fundamental process behind design - creative problem solving. This class won't be fluffy and I won't give you useless advice like "you need to use the other side of the brain". We will pull apart the design process together and learn how to recognize it and apply it. Designers and non-designers alike will walk away with new, tangible techniques to tackle big and small problems. Of course, these things are always a great chance to meet awesome people and have fun!
HOW will the class run?
As a trained cognitive psychologist, practicing business designer and experienced teacher it would be my pleasure to facilitate a productive learning experience for you. I will share some best practice with the class, we will have a few structured discussions and we will cement our learning by applying ourselves to a problem. The class will be pretty structured, but it won't feel like it. I will make the most of every minute of your time – all you have to do is come along.
WHAT will you learn?
We will learn about the creative problem solving process behind design thinking. I will share with you the best creative problem solving and design thinking models that exist (some from the world of practice, some from academia). We will tackle a real world problem, experimenting with the design process and learning how to apply it in a strategic, methodical way. Afterwards, you should be one step closer to understanding what design thinking is, how you can apply it to solve the problems you care about – even if you are not from a traditional design background.
WHO is it for?
This class will suit all professionals.
About Ashlee Riordan
I am pretty passionate about design. My current mission is to help people and organisations to generate lasting social impact through the power of collaboration and creative problem solving. I started studying creative problem solving when I was little and my fascination with thinking drew me into the world of cognitive psychology and neuroscience. I have been fortunate to work with many different organisations in strategic design roles and I am currently very proud to be a business designer with Studio Thick here in Melbourne. In between the occasional yoga class, local gig and board game, I am completing my masters in education for critical and creative thinking.
Organisation: Thick
Position: Business Designer, Research Lead
+ More
---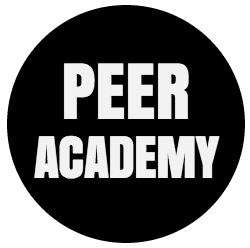 Peer Academy inspires change through peer-to-peer learning. Our goal is simple, to bring together innovators and collaborators across Corporate, Government and Not For Profits who are passionate about accelerating change in their organisations.
+ More