Masterclass Tasting - French Pastries (Min. 8 People)
---
---
Description
Do you want to feel like you are in the Marie-Antoinette era?
Book us for an enjoyable and memorable experience!
Let Petite Chérie bring their finest and authentic selection of French cakes to the comfort of your boardroom for yourself and friends to experience the pleasures of the Taste of France!
Under the guidance of Sandra, the pastry chef, indulge in a 1-hour experience of sweetness and softness! This tasting class includes The Opéra cake, The Raspberry Charlotte and The Lemon Meringue Tart. Each cake is 100% handmade by Petite Chérie with natural ingredients only. They are one of the most famous pastries that you find in many gourmet shops in France but that you can not find easily in Melbourne.
Guests will have an introduction to the history of French pastry, the importance of balancing flavours, and the traditional composition of the cakes.
Book now and secure your spot. We are happy to have you at Drummond St or we can bring the party to a venue of your choice within the Melbourne area.
+ More
What you will learn
An introduction to the history of French Pastry
Tasting 3 of the most authentic French pastries
Understand the importance of balancing flavours and The Art of composing traditional French cakes
What you will get
1 slice of Opéra Cake
1 slice of Raspberry Charlotte
1 slice of Lemon Meringue Tart
Cup of tea
An educational session explaining The History of French Pastry, The composition of cakes and The importance of balancing flavours
The opportunity to interact with others who share a common interest
Team Building
---
What to wear
Smart casual
Appropriate for
Corporate and private group bookings
---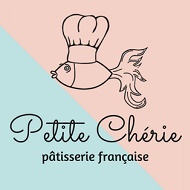 Meet Petite Chérie
Hi!
I'm Sandra, a passionate gourmet pastry chef originally from Paris, who chose to move to Australia and fell in love with the city of Melbourne, capital of fashion, culture and gastronomy.
I trained in Paris, France and qualified through production experience at prestigious Parisian pastry shops.
Spirit
In France, food is more than just a part of the culture, it's an Art. Setup a beautiful table, appreciate refined dishes and share with friends and family.
The greatest French pastry chefs in history worked to develop the best recipes and found the perfect balance between flavour and textures, between tastes and sensations.
My idea is to offer a new experience and sharing the authentic taste of pastries from my country. I focus on a selective collection of the most famous French recipes.
Values
Working with premium and natural ingredients is of the highest importance. Free range eggs only. No artificial flavour, no artificial colour, no additive and no preservative.
I prioritise ingredients from local suppliers. Cakes are 100% handmade, from scratch to finish. Only to order, to ensure maximum freshness. I want to make sure that I give you the best. You know you're getting"heaps" of goodness every time you order!
+ More