A Refined French High-Tea Worthy of Queen Marie-Antoinette!
---
---
Description
Let us take you back to the grand afternoon teas of Marie-Antoinette!
Do you love French pastries? Have you ever tried Opéra cake? Raspberry Charlotte cake? Madeleine? Lemon Meringue Tart?
This event is a perfect opportunity to discover and eat the most famous French pastries! Sandra, the pastry chef from Petite Chérie, bakes for you with love and uses only natural ingredients! She moved from Paris to Melbourne to share with you authentic delights of France. She will explain the composition of each cake, it will be the occasion to ask everything you've always wanted to know about French cakes!
Each cake will be paired with a uniquely different tea. The Travelling Samovar Tea House is a remarkable venue in the heart of Carlton North, where drinking tea becomes an experience. Over 50 teas from the best growing regions of Japan, Burma, India and China are served with style and ceremony, true to their cultural origins. The tea house is a beautiful little gem, depending on the weather we will sit in the secluded garden or by the open fire, surrounded by south East Asian artifacts. Pascale, the owner, will answer all your questions about the sacred and healthy drink called "Tea".
It will be a wonderful occasion to meet new people, learn something and have fun!
We can speak in English, of course, but also a little bit in French for those who fancy practicing!
We can't wait to see you (and eat with you) soon!
Petite Chérie, pâtisserie française, in an authentic French pastry shop run by a French chef who came from Paris to share with you in Melbourne a fine selection of the most famous cakes from her country. www.petitecherie.com.au
+ More
What you will learn
Authentic taste of France with French pastries such as Opéra cake, Raspberry Charlotte cake, Madeleine, Lemon Meringue Tart
Prestigious selection of teas from the best growing regions of China, Japan, and Nepal.
Understand the importance of balancing flavours and The Art of composing traditional French cakes
What you will get
Opéra cake (layered almond sponge, coffee buttercream, chocolate ganache, rum syrup, chocolate glaze)
Raspberry Charlotte cake (lady fingers, kirsch syrup and raspberry mousse)
Tarte au citron, Lemon Meringue Tart (shortcrust, lemon curd, meringue)
Madeleine because we can't organise a high tea without this delicious little cake, as the French writer Marcel Proust described so well!
A rare Wild Tree White Tea (surprisingly rich and complex with slightly sweet and fruity flavors reminiscent of citrus and honeysuckle)
Crimson Blend (our bold yet balanced signature blend of ginger, lemongrass, rosebuds and hibiscus)
An Aged Ripe Puerh tea. (Ripe Puerh has a smooth, round and almost sweet taste, while its aroma is earthy, woody and slightly damp)
Maloom Black Tea from the mountains of Nepal (an aromatic light black, even better than a First Flush Darjeeling!)
A sample of Wild Tree White Tea to take home
A good Time to meet new like-minded people!
---
What to wear
Smart Casual or Casual
Appropriate for
Sweet Tooth and Tea lovers
---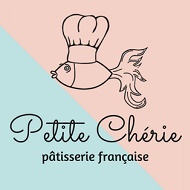 Meet Petite Chérie
Hi!
I'm Sandra, a passionate gourmet pastry chef originally from Paris, who chose to move to Australia and fell in love with the city of Melbourne, capital of fashion, culture and gastronomy.
I trained in Paris, France and qualified through production experience at prestigious Parisian pastry shops.
Spirit
In France, food is more than just a part of the culture, it's an Art. Setup a beautiful table, appreciate refined dishes and share with friends and family.
The greatest French pastry chefs in history worked to develop the best recipes and found the perfect balance between flavour and textures, between tastes and sensations.
My idea is to offer a new experience and sharing the authentic taste of pastries from my country. I focus on a selective collection of the most famous French recipes.
Values
Working with premium and natural ingredients is of the highest importance. Free range eggs only. No artificial flavour, no artificial colour, no additive and no preservative.
I prioritise ingredients from local suppliers. Cakes are 100% handmade, from scratch to finish. Only to order, to ensure maximum freshness. I want to make sure that I give you the best. You know you're getting"heaps" of goodness every time you order!
+ More