Description
Welcome to a pure moment of indulgence and gourmandise!
This event is a perfect opportunity to discover and eat the most famous French pastries that you can find everywhere in France but not easily in Melbourne. It'll be the occasion as well to meet new people, learn something and taste new treats served with homemade lemonade or tea depending on the weather. We'll meet to discover each time different pastries in various locations around Melbourne.
This time we'll celebrate with the famous Saint-Honoré de Paris!
February is the month of Love with Valentine's Day coming soon so I've created a Saint-Honoré in a shape of a love heart.
This cake is all about the smoothness of the vanilla custard cream, the crunchiness of the caramel and the lightness of the vanilla chantilly (whipped cream).
The intensity and the balance of textures will bring you straight to paradise.
We can speak, of course, in English but also in French for who wants :)
I'm looking forward to seeing you and savouring with you soon!
Sandra
I have created Petite Chérie, the online shop specialised in French pastries, few month ago. Petite Chérie, pâtisserie française, provides authentic French cakes 100% handmade with traditional recipes. As I am French, I trained as a pastry chef in Paris (France) and came to share with you in Melbourne a fine selection of the most famous pastries. I use only natural ingredients (nothing artificial! No additive, no preservative, no artificial colour or flavour).
+ More
What you will learn
Authentic taste of France with French pastry and the classic Saint-Honoré
Understand the importance of balancing flavour and texture
What you will get
Homemade Limonade or Tea depending on the weather
A Good Time to meet new foodies and like-minded people!
Savour a delicious an authentic St-Honoré cake 100% homemade with only natural ingredients
Understand the composition of French Cakes
---
Appropriate for
Sweet Tooth, Foodies and Pastry lovers
---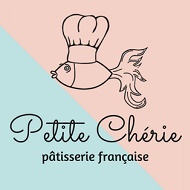 Meet Petite Chérie
Hi!
I'm Sandra, a passionate gourmet pastry chef originally from Paris, who chose to move to Australia and fell in love with the city of Melbourne, capital of fashion, culture and gastronomy.
I trained in Paris, France and qualified through production experience at prestigious Parisian pastry shops.
Spirit
In France, food is more than just a part of the culture, it's an Art. Setup a beautiful table, appreciate refined dishes and share with friends and family.
The greatest French pastry chefs in history worked to develop the best recipes and found the perfect balance between flavour and textures, between tastes and sensations.
My idea is to offer a new experience and sharing the authentic taste of pastries from my country. I focus on a selective collection of the most famous French recipes.
Values
Working with premium and natural ingredients is of the highest importance. Free range eggs only. No artificial flavour, no artificial colour, no additive and no preservative.
I prioritise ingredients from local suppliers. Cakes are 100% handmade, from scratch to finish. Only to order, to ensure maximum freshness. I want to make sure that I give you the best. You know you're getting"heaps" of goodness every time you order!
+ More