Kids French lesson in "Les P'tits Chefs" -N°1- Bake Madeleine!
---
---
Description
Bonjour - Hello!
Give your child a unique experience these school holidays with our French Lesson in "Les P'tits Chefs". Our experienced teachers will encourage your child to discover the Fench language and basic vocabulary through creative cooking and activities.
In this 2 hour class, your child will learn how to introduce himself, how to use the vocabulary of the kitchen tools and ingredients to make Madeleine. They will also make the recipe of the authentic French Madeleine. The experienced French teacher and French chef will guide them through the process and make sure they have fun along the way.
The program finishes with a short degustation time enjoying and eating the madeleine that they will have made with an orange juice or a glass of milk.
No previous French or baking experience necessary. Ages 6 to 12.
We'll provide: ingredients, equipment and recipe.
Not suitable for gluten free children.
Fanny & Sandra
Sandra, The French Pastry Chef
I have created Petite Chérie, the online shop specialised in French pastries, few month ago. Petite Chérie, pâtisserie française, provides authentic French cakes 100% handmade with traditional recipes. As I am French, I trained as a pastry chef in Paris (France) and came to share with you in Melbourne a fine selection of the most famous pastries. I use only natural ingredients (nothing artificial! No additive, no preservative, no artificial colour or flavour).
www.petitecherie.com.au
Fanny, The French Teacher
I am a native french speaker, who is not only passionate about my mother tongue but also in French culture and food. I am a French language teacher with a Bachelor's Degree in French as a Foreign Language. I lived in Germany, Ireland and Canada before settling in Australia 4 years ago. I have recently opened a French school – FRENCH Space - with classes and workshops for children, teenagers and adults in Brunswick. I look forward to sharing my passion for all things French and particularly the French language.
www.frenchspace.com.au
+ More
What you will learn
Easy cooking class : baking some French Madeleines
Learn to communicate in French and have fun!
Learn the kitchen vocabulary and the ingredients in French to make Madeleine
What you will get
Learn how to bake with the qualified French pastry chef: Sandra
Learn the basics from the qualified teacher and native speaker: Fanny
Interact in French with other Kids.
At the end of the class, your child will enjoy a drink and the Madeleine that he will have cooked himself
A ressource booklet for home support and practice
Discover the basic kitchen vocabulary through creative cooking and activities.
French immersion for kids
---
Appropriate for
Age 6+ (Anyone between Age 6-12yrs can join our "Kids French lesson"). No prior experience in baking required.
---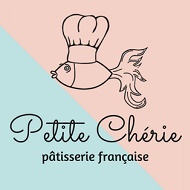 Meet Petite Chérie
Hi!
I'm Sandra, a passionate gourmet pastry chef originally from Paris, who chose to move to Australia and fell in love with the city of Melbourne, capital of fashion, culture and gastronomy.
I trained in Paris, France and qualified through production experience at prestigious Parisian pastry shops.
Spirit
In France, food is more than just a part of the culture, it's an Art. Setup a beautiful table, appreciate refined dishes and share with friends and family.
The greatest French pastry chefs in history worked to develop the best recipes and found the perfect balance between flavour and textures, between tastes and sensations.
My idea is to offer a new experience and sharing the authentic taste of pastries from my country. I focus on a selective collection of the most famous French recipes.
Values
Working with premium and natural ingredients is of the highest importance. Free range eggs only. No artificial flavour, no artificial colour, no additive and no preservative.
I prioritise ingredients from local suppliers. Cakes are 100% handmade, from scratch to finish. Only to order, to ensure maximum freshness. I want to make sure that I give you the best. You know you're getting"heaps" of goodness every time you order!
+ More