Brisbane Photography Workshop for Beginners - Day & Night
---
---
Description
Is a combination of the afternoon introductory session and the evening session bundled into an action packed travel photography workshop. You will have the confidence to learn how to use all your manual settings.
Professional Photographer Teaching You Digital Photography on a 3 hour Tour through Brisbane's CBD River Side & Surrounding Areas. Any type of Digital Camera is suitable.
Learn:
Nature
Landscape
Macro
Gardens
Flowers
Trees
Get ready for your next travels by learning NOW how to cleverly and creatively use your digital camera's
Features in new and exciting ways
You will learn 20 technical & 20 creative points
Use Composition, Light, Texture and Abstract, mix different genres and shoot a travel story.
Using your Camera with confidence and get off AUTO mode.
Work to achieve a particular goal.
Prepare your Travel Story - submit 6 - 10 of your best images from the day.
This course is designed to meet beginner/intermediate level students. We will expand your knowledge, confidence and take control of your camera in all lighting conditions. Bring home even more stunning shots this time.
Rain or shine we'll be fine as we will be under cover or indoors for some locations
+ More
Class Schedule
Duration: 6 hours
What you will learn
Learn 20 technical & 20 creative points.
Using your Camera with confidence and get off AUTO mode.
Work to achieve a particular goal.
What you will get
Get off auto mode and and learn to shoot in manual mode.
---
What to bring
Digital Camera (all types welcome)
Fully charged batteries and spares if possible.
Image cards with loads of space to take many photos.
Hat, Sun-glasses, sun-lotion & water.
Good walking shoes
Umbrella (just in case)
Small Towel & plastic bag (keep you and your camera dry if it rains)
Camera Manual
Notepad & Pen for writing down key points.
Optional extras - tripod, cable release or remote.
What to wear
Casual - Good walking shoes, Hat, Sun-glasses & Umbrella (just in case)
Appropriate for
Beginners
---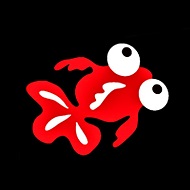 Book a photography tour, course or workshop with professional photographer Alfonso Calero and his fantastic team. Alfonso offers day or night photography lessons in Sydney, Melbourne, Brisbane, Adelaide, ad Perth (Fremantle).
Learn how to best use your DSLR or Hybrid camera in manual modes and master composition. Need a local professional photographer to show you the best spots at the best time, this is the best way to explore and discover. A unique learning adventure to inspire and spark your passion for photography.
+ More