The Art of Millefiori with Polymer Clay (Beginners Workshop)
---
---
Description
This class is designed to get you started in creating your own wonderful and original polymer clay canes. I will teach you how to do it step by step.
It is a comprehensive workshop. You will learn how to make canes, how to reduce and slice them and then create and fire beads and pendants. I'll share with you a couple of my favorite color combinations and some other tips and tricks.
+ More
Class Schedule
Class will run for 7 hours, from 10am till 5pm. Participants are welcome to take a break at any time (lunch, coffee, etc).
What you will learn
Introduction to working with polymer clay
How to make basic canes such as bullseye, spiral and striped canes, as well as more complex flower and leaf canes
Create and fire beads from your newly made canes, as well as from any leftover clay scraps
What you will get
The knowledge to create and use millefiorI canes
Your own made canes
Your ready made and fired beads
---
What to bring
A lot of enthusiasm and laughter. All materials and tools are provided
A pasta machine is a must for this work and I have two of them for participants to work with. If you have your own pasta machine you're welcome to bring it with you.
A plastic container to store and then take your canes and beads home
Appropriate for
Anyone over the age of 14
---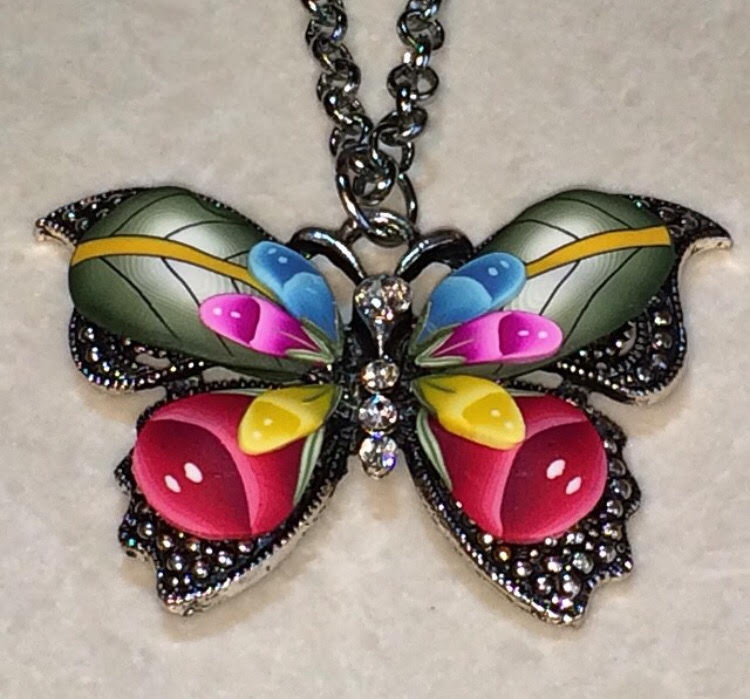 About me
Hi, my name is Leora and I'm from Melbourne, Australia. I've been creating art for as long as I can remember. I experimented with many different art mediums and enjoyed them all. I'm a creative human being; sometimes I'd wake up in the middle of the night thinking about the next thing I'm going to make.
About Polymer Clay
Polymer Clay is an art medium that is known for its versatility, pliability and simplicity to work with. It is man-made oven bake modelling material, made from Polyvinyl Chloride (PVC). The clay stays continually soft and has to be baked to harden. It sets at 130° therefore can be baked in a home oven and it retains its colour, shape and size. Polymer Clay is available in many beautiful colours, including solid, translucent, metallic, glow-in-the-dark and stone-like. It can be used to simulate many natural materials such as marble, semi-precious stones, porcelain, wood, and glass.
There are several brands of Polymer Clay. The most popular ones are Fimo, Premo, Sculpey and Kato, each has its unique formula, colours, characteristics and suitability for specific projects. My preferred clays are Fino and Premo.
About the technique
My favourite work with polymer Clay is the art of Millefiori (Thousand Flowers in Italian), or cane work. This is the same famous technique used by artisans in Venice to make glass beads. Beautiful work of art can be created within a cane of clay. The pattern runs from end to end through the cane. The cane slices can be used to make beads or to cover everyday objects. You can turn the simplest things into beautiful work of art. You are only limited by your imagination.
I'll be delighted to share the magic of creating millefiori canes with you.
+ More