Play a Story: Piano Lessons for 4-6 years old
---
---
Description
Fun, interactive shared lessons cater for two to six students. The program is designed for 4- to 6-year olds.
Before they are ever told how and what to play, young children have a free and unselfconscious musicality. Imagine your child beginning her life's musical journey by exploring her own musical stories, discovering beauty without judgment, through guided improvisation.
This program is the perfect way to begin really playing piano and is a natural progression into Simply Music Piano lessons.
+ More
What you will learn
Play great sounding contemporary, classical, ballads and blues.
Follow an approach that can be easily understood by students of all ages, and focuses on the sheer fun of playing – and producing immediate results.
Read music and learn to play piano well.
What you will get
Increased cognitive development
Improved eye-hand coordination while playing.
Powerful foundation for learning the more formal aspects of music education
---
What to bring
You will have to pay for course books that we use during the lesson. If I have extra copies of other music on hand, I will give them to you at no charge.You can buy the materials right in my website store, and they will be shipped to your house.
---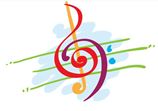 Simply Music is the largest playing-based music education institution in the world.Founded by Australian Educator Neil Moore, we have grown into a worldwide organization dedicated to developing innovative programs, promising a world where everyone plays.
+ More
---
Cancelation & Refund Policy
Although I do not offer makeup lessons I am able to provide you with the notes from your missed lessons including the DVD references to watch and make myself available to answer any questions over the phone that week,
+ More
---