Description
School Holiday Piano Boot Camp
Are you looking for something DIFFERENT these school holidays for your kids?
Stumped with loads of choice..but nothing that really lights them up?
How about you do something FUN, CREATIVE as well as LEARNING?? Then throw in MUSIC and you can't go wrong!!!!!Watch your child's confidence in themselves soar as they play 6 songs INSTANTLY on the piano!!!
There is nothing worse than trying to learn the piano the old fashioned, 'traditional' way. It takes ages and kids get bored quickly. Dots on the lines. Endless scales….
TIME FOR SOMETHING DIFFERENT!
This approach is quick and simple and has kids playing great sounding music immediately.
They can't help but experience a confidence boost and sense of victory ( I can do it! ).
So, what's happening?
Come and join us on the 11th, 12th and 13th July, 2016 for some fun music-filled mornings where your child will WALK OUT KNOWING HOW TO PLAY 6 SONGS.
Yes. 6 Songs on the piano!
The investment for this type of holiday program is normally $149 however, if you enrol for the 3 mornings prior to Wednesday 28th June you pay only $99 for all this musical goodness! All you have to do is email us your best contact number at joanne@rhythmandtunes.com.au and we will give you a call to get you all booked in.
Be quick though as there are only 10 places available.
+ More
Class Schedule
July 11th -13th Sessions commence between 9:00am & 10:30am
What you will learn
Play great sounding contemporary, classical, ballads and blues.
Follow an approach that can be easily understood by students of all ages, and focuses on the sheer fun of playing – and producing immediate results.
Read music and learn to play piano well.
What you will get
Powerful foundation for learning the more formal aspects of music education
Complimentary 5 x 15-minute laser sessions as a bonus. In these laser sessions, you will develop your skills composing and arranging.
---
What to bring
You will have to pay for course books that we use during the lesson. If I have extra copies of other music on hand, I will give them to you at no charge.You can buy the materials right in my website store, and they will be shipped to your house.
---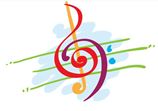 Simply Music is the largest playing-based music education institution in the world.Founded by Australian Educator Neil Moore, we have grown into a worldwide organization dedicated to developing innovative programs, promising a world where everyone plays.
+ More
---
Cancelation & Refund Policy
Although I do not offer makeup lessons I am able to provide you with the notes from your missed lessons including the DVD references to watch and make myself available to answer any questions over the phone that week,
+ More
---