Like weely giveaways? Like exclusive classes? Like special offers?
Then your'll love our Newsletter!
One-On-One Guitar Lessons for Beginners with Jack Palmer
---
---
Description
We offer one-on-one lessons for Guitar students of all ages and levels, on acoustic or electric guitar.
Our guitar lessons have great range, thanks to the set of teachers we have at the Academy.
Styles taught are rock, jazz, blues, pop and classical.
Lessons provide students with a comprehensive learning experience that helps them develop their full musical potential.
We also help aspiring songwriters with their own journey and writing process.
So what are you waiting for? Book this course now!
Introductory Class: Come along for 1 lesson and see if this is for you!
Note that we offer once-off introductory classes for you to come along, get a sense of the teacher, and to see if this is a good fit for you. If you do not wish to continue after the first class, just let us know.
About Jack Palmer, Guitar Teacher
Jack is a committed musician and composer; he has a bachelor of music majoring in jazz guitar. Over the years Jack has performed in many bands and ensembles, playing a variety of styles at venues, festivals and events around the east coast.
Jack is serious about teaching not only how to play the guitar but how to approach the world of music in a creative way and engaging way. He encourages students to learn how to learn and gives space in his teaching style for individuality in development and playing.
Starting off teaching kids in his street as a teen, Jack has 10 years of experience with students of all ages and skill levels. He works hard to pin point how to get the most out of each student in every situation. He is well equipped to teach complete beginners or help more advanced students brush up on their skills and knowledge or prepare for auditions.
+ More
What you will learn
Learn how to play in different styles (rock, jazz, blues, pop and classical).
Learn how to play on acoustic or electric guitar.
Learn guitar chord tips.
What you will get
One-on-one lessons suitable for all ages and levels
A comprehensive learning experience
---
What to bring
Readiness to learn and a great attitude!
Appropriate for
Beginners are welcome.
---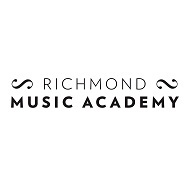 All our music lessons at the Richmond Music Academy are created with the individual student in mind. Whether you want to improve your shower singing skills, rip off steaming Jimi Hendrix blues guitar licks, or fly through an AMEB classical music exam, the Richmond Music Academy has the teachers, patience, experience and passion to make your next musical endeavor a successful one!
At the Academy we teach all ages and levels, so whether you're 6, or 86, an absolute beginner, or an experienced pro wanting to brush up your skills, the Richmond Music Academy has something for you.
Perfectly located in Burnley Street, Richmond, close to Swan Street tram stops and 2 minutes walk from Burnley Railway Station, the Richmond Music Academy offers Music lessons an easy 8 minute train ride from the CBD.
You can take the following one on one music lessons at the academy:
- Singing Lessons
- Piano Lessons
- Guitar Lessons
- Bass Guitar Lessons
- Alexander Technique Lessons
- Theory and Composition Lessons
+ More