Like weely giveaways? Like exclusive classes? Like special offers?
Then your'll love our Newsletter!
Learn to Sail for Kids (TACKERS 2)
---
---
Description
Tackers 2 - learn to sail program for kids 7 to 12 years old (intermediate level Green Shirt) for kids who have completed Tackers 1. Now available at Royal Melbourne Yacht Squadron, St.Kilda. TACKERS is the fun way to learn to sail and is Yachting Australia's new introductory course for kids with a focus on safety, fun and participation.
6 fun filled morning sessions teach you how to balance the boat better, sail downwind adjusting the centreboard, sail a windward/return course, stop the boat when you want to, roll tacking, roll gybing, understand some sailing marks, some sailing rules and more.
You'll even learn to some cool knots.
St. Kilda harbour is a really great place to sail because you can swim, muck around on the sandy beach and maybe see a penguin or dolphin.
The wind is better because it's on the bay and sometimes we have a few small waves to surf on.
This program runs for six days and is hosted by Yachting Australia qualified instructors.
More About TACKERS
TACKERS is the new Yachting Australia junior learn to sail program for kids aged 7 to 12 years. Royal Melbourne Yacht Squadron at St.Kilda is a TACKERS centre and has been teaching kids to sail for over 50 years.
The TACKERS program is a great way for kids to learn to sail. Here's a few highlights:
TACKERS is aimed at kids having fun in boats, rather than traditional learn to sail programs
Learning is graduated according to kids development and confidence; they can work through TACKERS 1, 2 and 3
The program is mapped out with both learning milestones as well as games and activities
TACKERS is taught by qualified sailing instructors accredited by Yachting Australia; our national sailing organisation
TACKERS programs use the OPTI sailing dinghy, an easy to handle and set up version of the International Optimist dinghy. This creates a pathway into junior racing in the Optimist dinghy if interest develops.
St.Kilda is a great place for kids to learn to sail, because it has a protected harbour and a sandy beach on Port Phillip. We have consistent winds and as skill levels increase, kids get a taste of sailing conditions on the bay under instructor supervision. We even have dolphin visitors and resident Little Penguins.
+ More
What you will learn
How to balance the boat better
How to sail downwind adjusting the centreboard
How to sail windward/return course
What you will get
TACKERS participation pack
$6 Yachting Australia Student Training course insurance
---
What to bring
According to the conditions, wet weather gear
Long sleeve sun protection or thermal top
Footwear (non-marking deck shoes such as Dunlop Volleys)
Sunhat or beanie
Water bottle
What to wear
Smart casual
---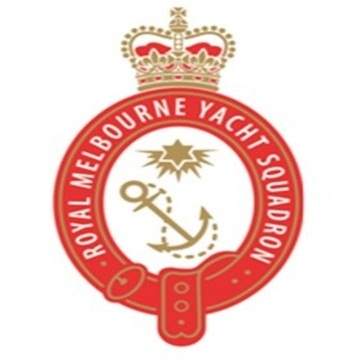 The Royal Melbourne Yacht Squadron, with a history of over 120 years, is one of the oldest yacht clubs in Victoria with a long list of historical firsts.
Situated at St. Kilda in close proximity to Melbourne central business district, it is regarded as the centre of aquatic events in Victoria.
Most major championships have been held off its shores and the Squadron was the control centre for the 1956 Melbourne Olympic yachting events.
It is a club of which every member has reason to be proud and has a tradition, which every member has an obligation to uphold.
+ More
---
Cancellation & Refund Policy
Refund policy: No refunds are provided after the commencement of the course. Cancellation of any session due to bad weather or other reason will be made up with alternative day(s) nominated by Royal Melbourne Sail Training Academy. Cancellation fees will apply for any booking cancellation made prior to commencement of the course as follows: Three or more day's prior Full Refund less a 10% booking fee. Within 72 hours of commencement 75 % refund; within 48 hours of commencement 50 % refund; within 24 hours of commencement 30 % refund.
+ More
---